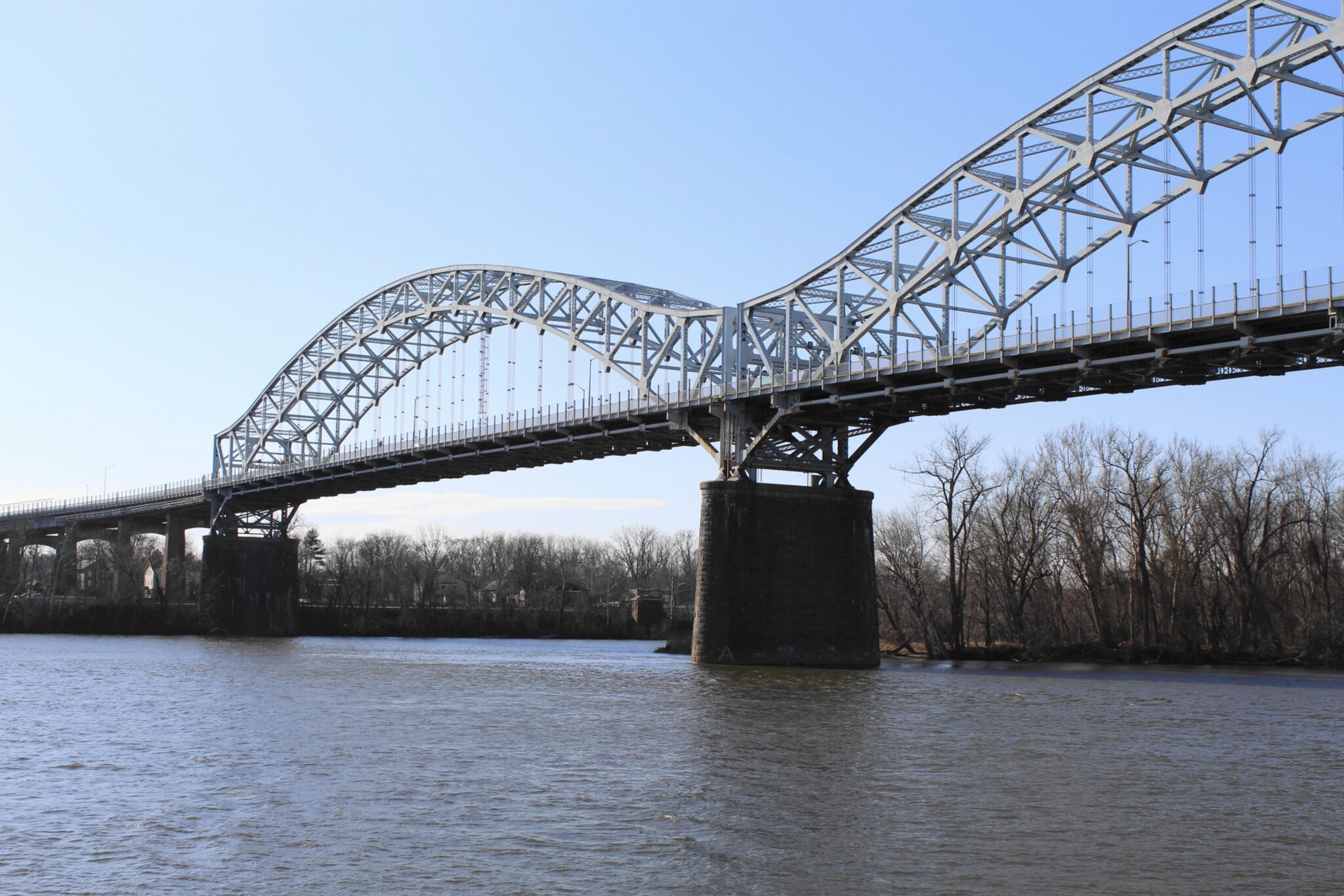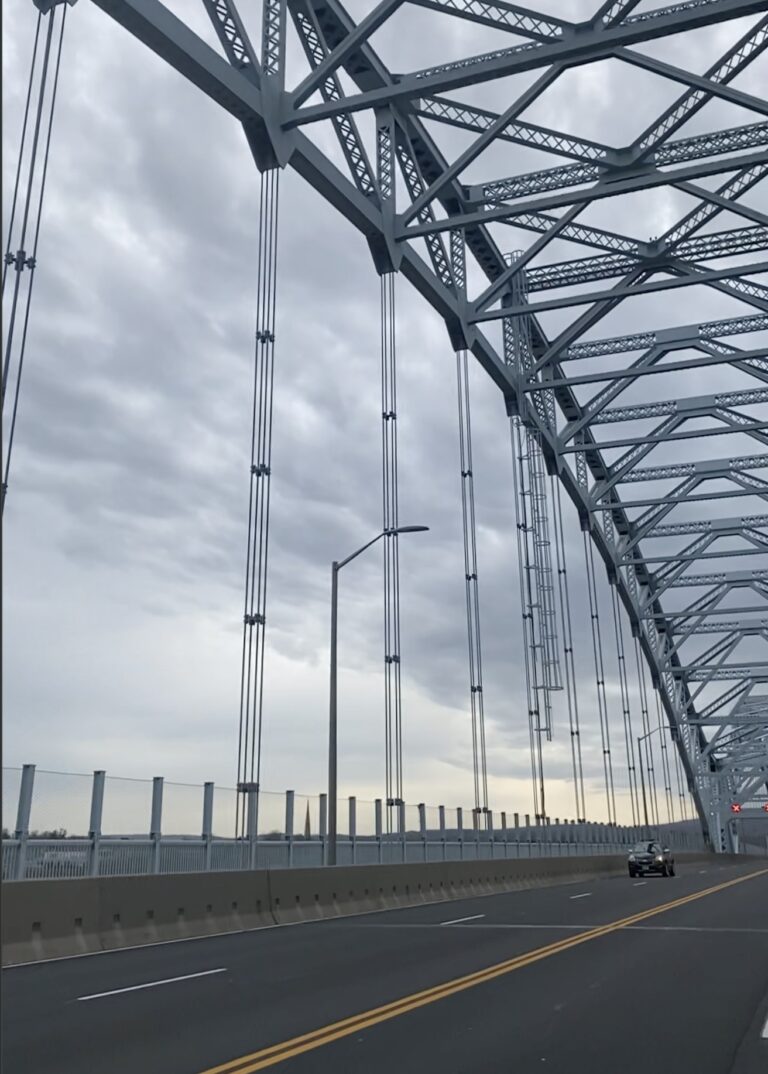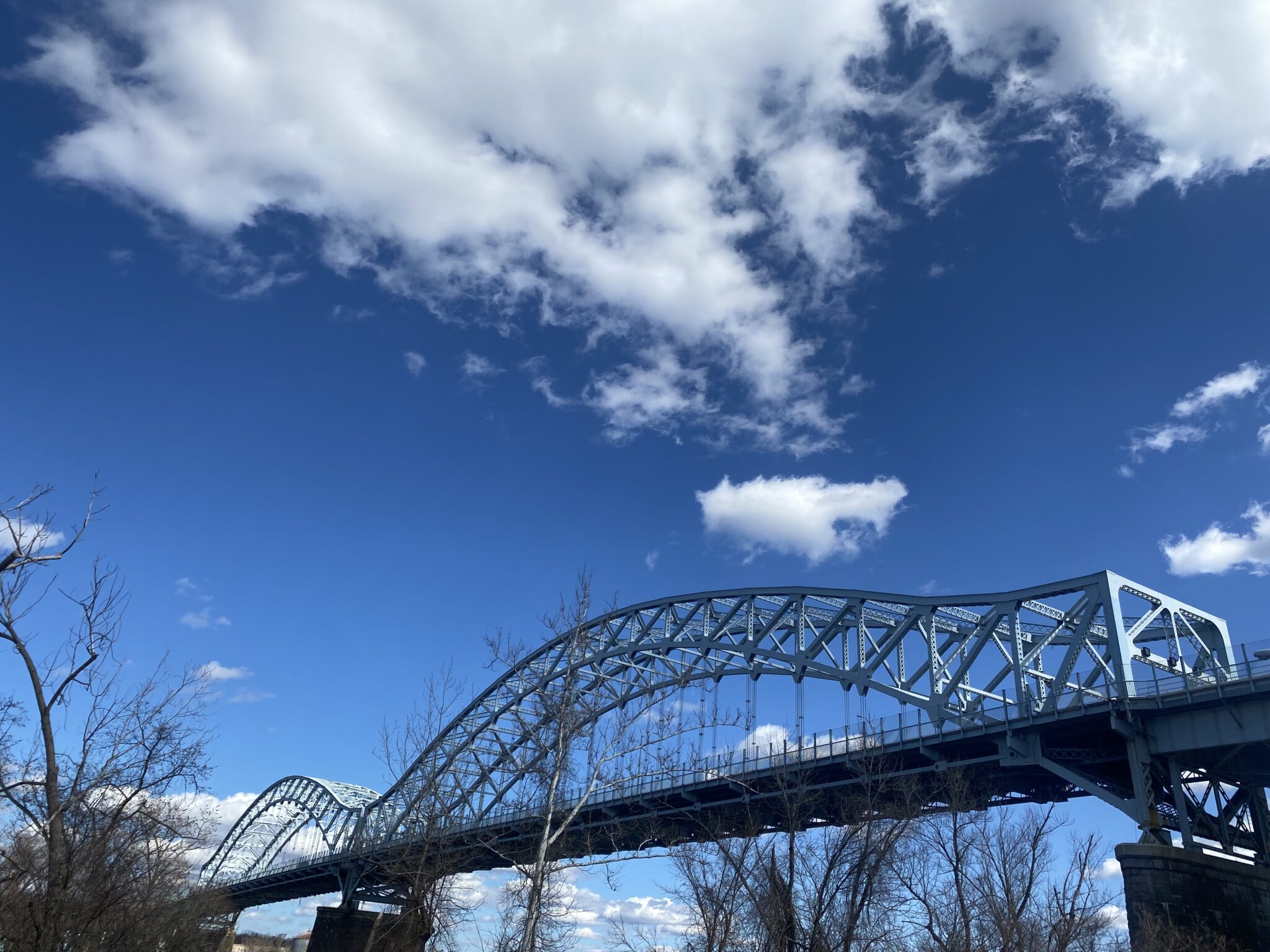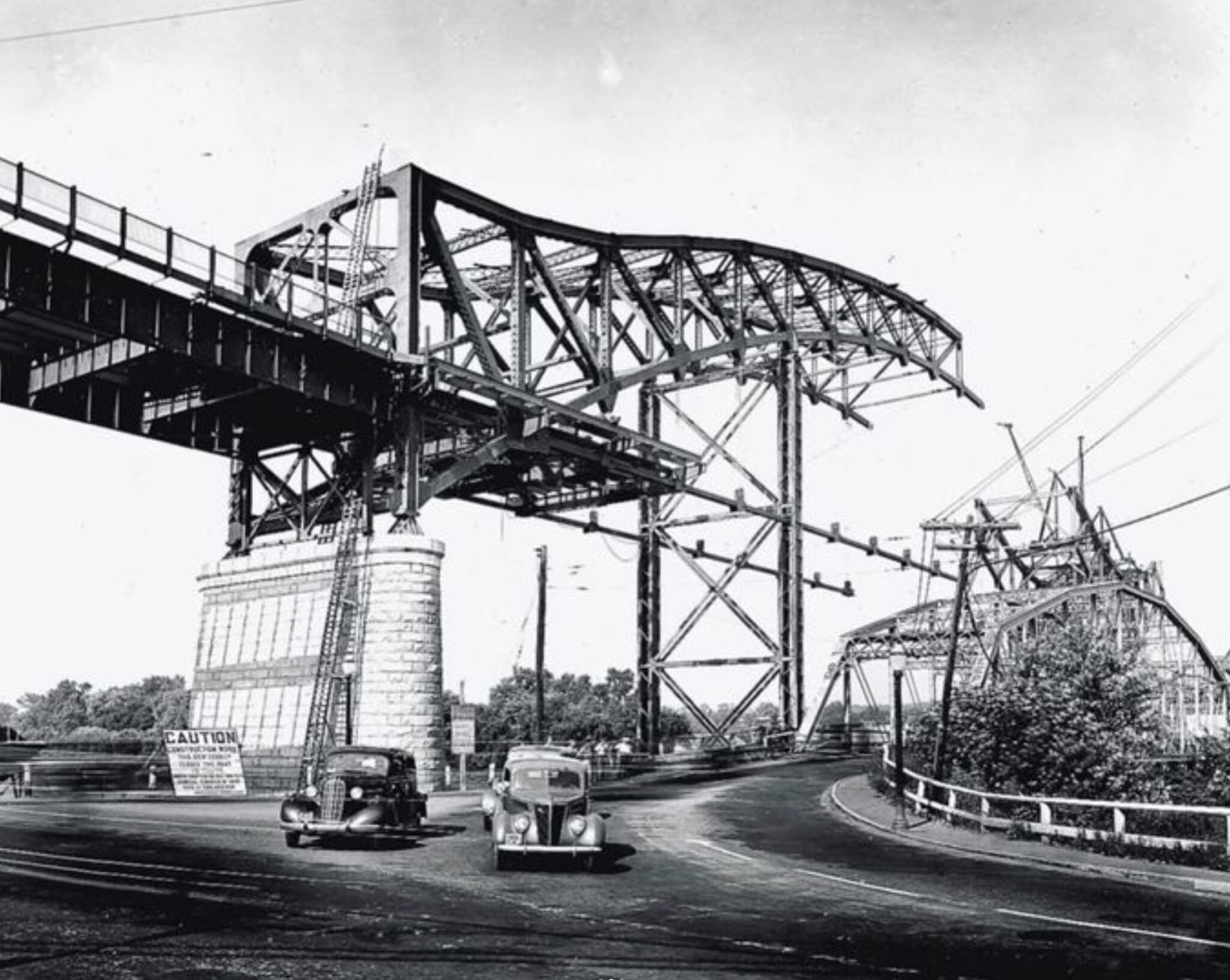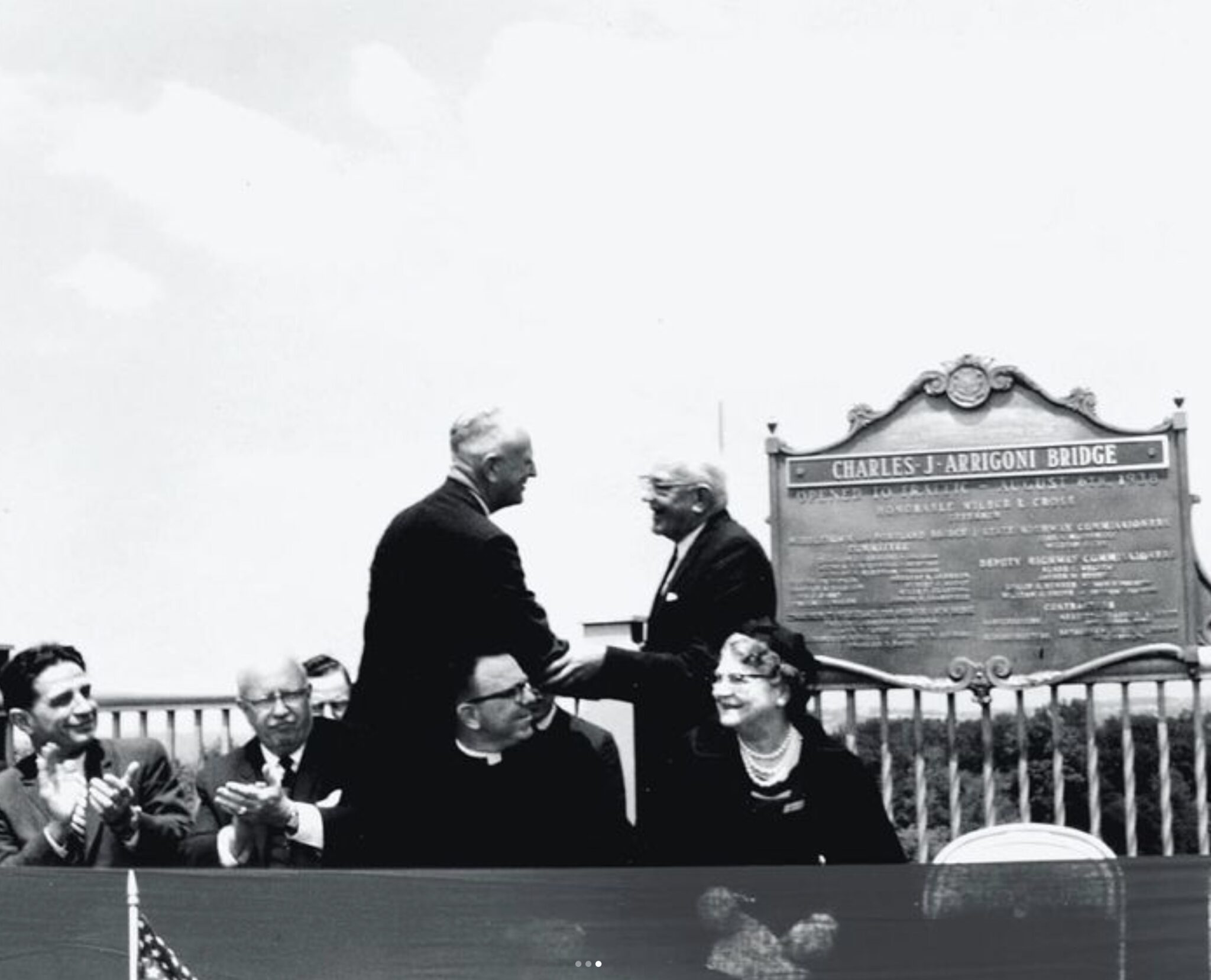 Arrigoni Bridge, Middletown, Connecticut:
Spanning the Connecticut River between Middletown and Portland is a steel "through arch" bridge named after a former state legislator, Charles Arrigoni who championed the project. Construction was completed on August 6, 1938. At least 75,000 people celebrated the grand opening by watching a 22,000-person parade. Sometimes called the Portland Bridge by locals, it was the most expensive bridge ever built in Connecticut, at a cost of $3.5 million.
The bridge took the place of a drawbridge called the Middletown-Portland Highway Bridge, which first opened in 1896. In the wake of the Great Depression, President Franklin D. Roosevelt's New Deal funded the Arrigoni Bridge project, creating jobs and providing for the greater good. At that time, the new bridge was the of the largest of its kind in New England. The American Institute of Steel Construction awarded it "Most Beautiful Steel Bridge" the same year it opened.
Fun fact: In 1993, Billy Joel chose Arrigoni Bridge as a location to film his music video for the Grammy-nominated title track from his 5-time platinum album, The River of Dreams.
View on Instagram: https://www.instagram.com/reel/CdOzRYxu3x5/