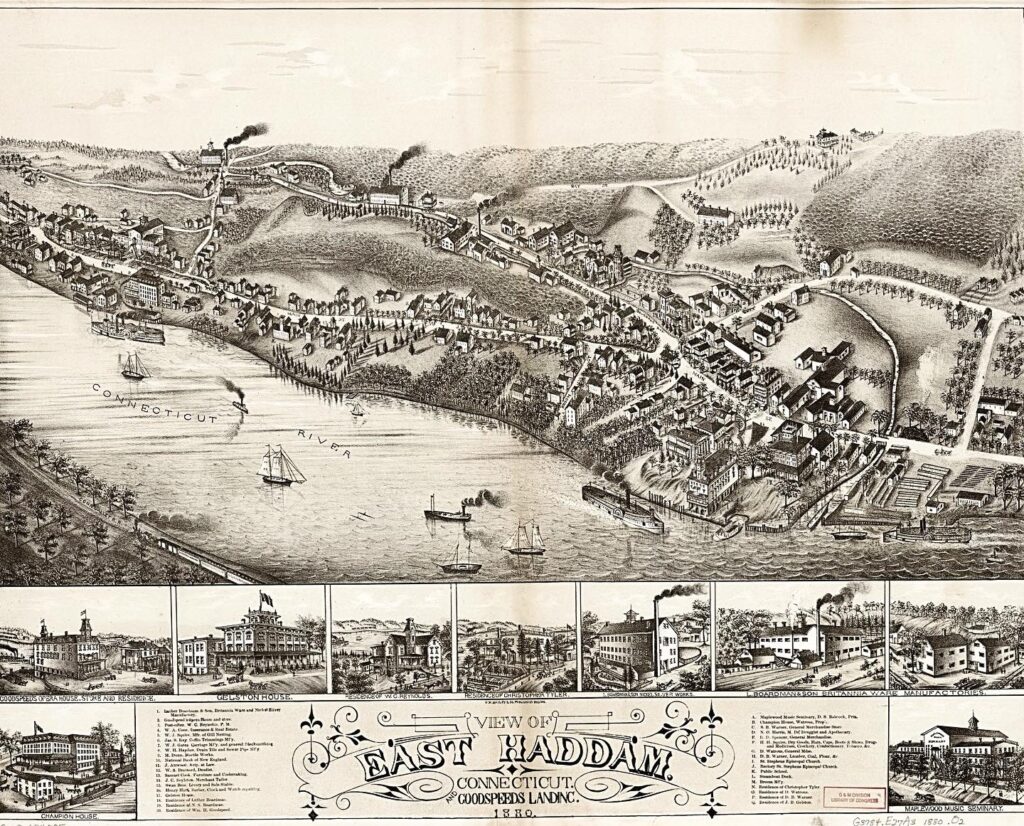 Maps of Connecticut: East Haddam
Notable places: Amasa Day House – historic museum on Plains Road.
Boardman House – built in 1860 as the home of Luther Boardman, now a luxury inn.
First Church of Christ – Congregational Church built in 1794, on Town Street.
Gelston House – built in 1736, once a tavern and boarding house, now a restaurant and bar adjacent from the Goodspeed Opera House.
Gideon Higgins House – site on the Underground Railroad, on Route 149.
Johnsonville Village – once a thriving mill community, then a Victorian Era tourist attraction, now an abandoned ghost town.
Nathan Hale School House – historic site, on Route 149, one of two Nathan Hale School Houses in Connecticut.
St. Stephen's Bell – thought to be the oldest bell in the New World, it was cast in a Spanish monastery in 815 A.D and brought to the US in 1834. It now hangs at St. Stephen's Episcopal Church on Route 149.