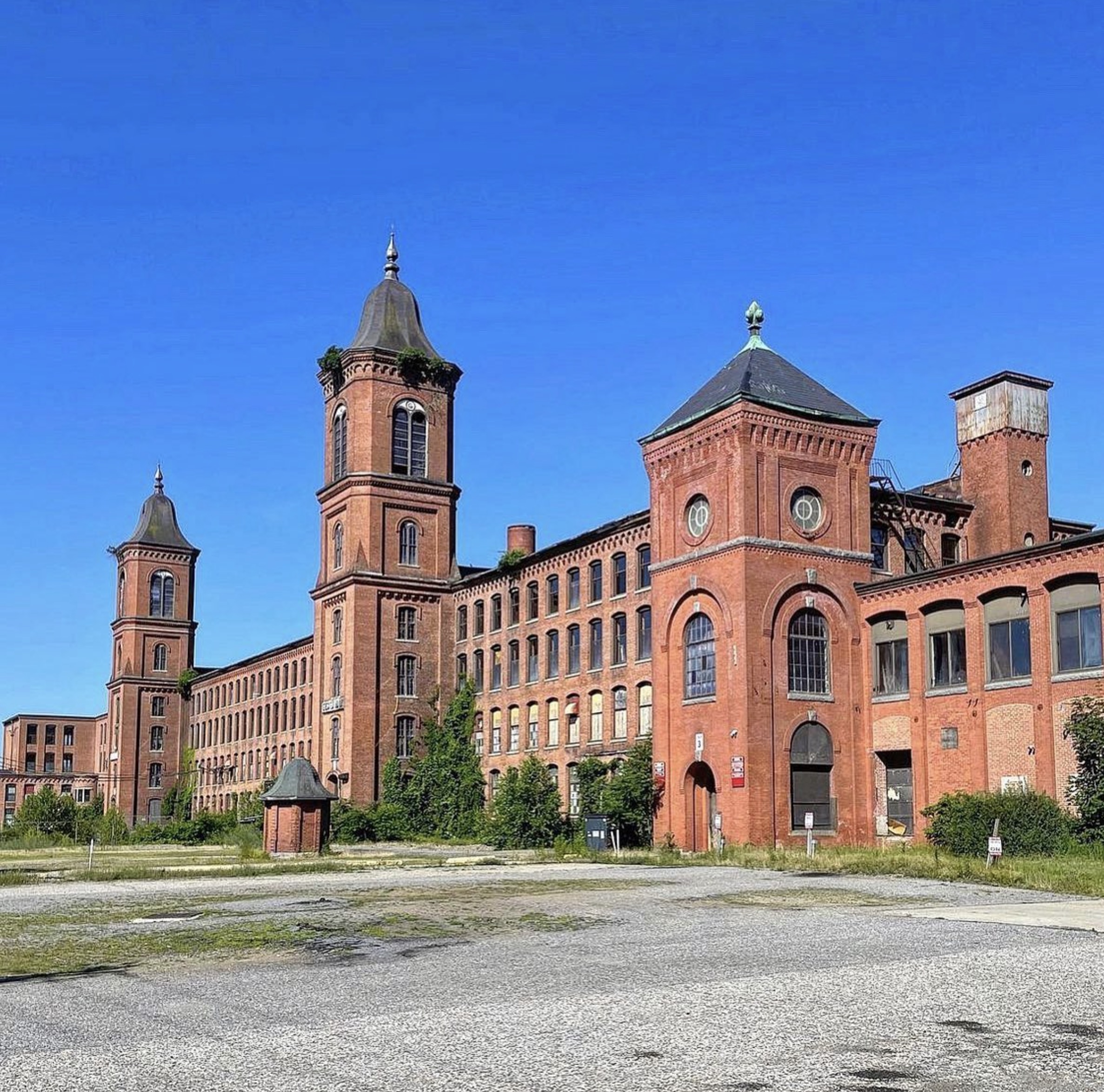 North Grosvenordale Mill, Thompson, Connecticut:
On the banks of the French River and parallel to Connecticut Route 12 is a beautiful old mill designed as a mixture of Greek Revival and Romanesque architectural styles. It's one of a hundred buildings in the North Grosvenordale Mill Historic District. The brick textile mill was completed in 1872 on the direction of Providence-based industrialist William Grosvenor.
Grosvenor-Dale Company became Connecticut's largest textile manufacturer during America's Gilded Age. In fact, the business was so successful that the villages of Fisherville and Masonville became known as Grosvenordale and North Grosvenordale (now part of the Town of Thompson). The mill went out of business in 1953 and has been mostly vacant ever since.
In 2020, CT's Department of Economic Community Development awarded $2,000,000 for the abatement of the existing buildings and remediation of soil and groundwater. A mixed-use, residential redevelopment will be constructed on the 24.79-acre site.
View on Instagram: https://www.instagram.com/p/CfUz094J0Tc/