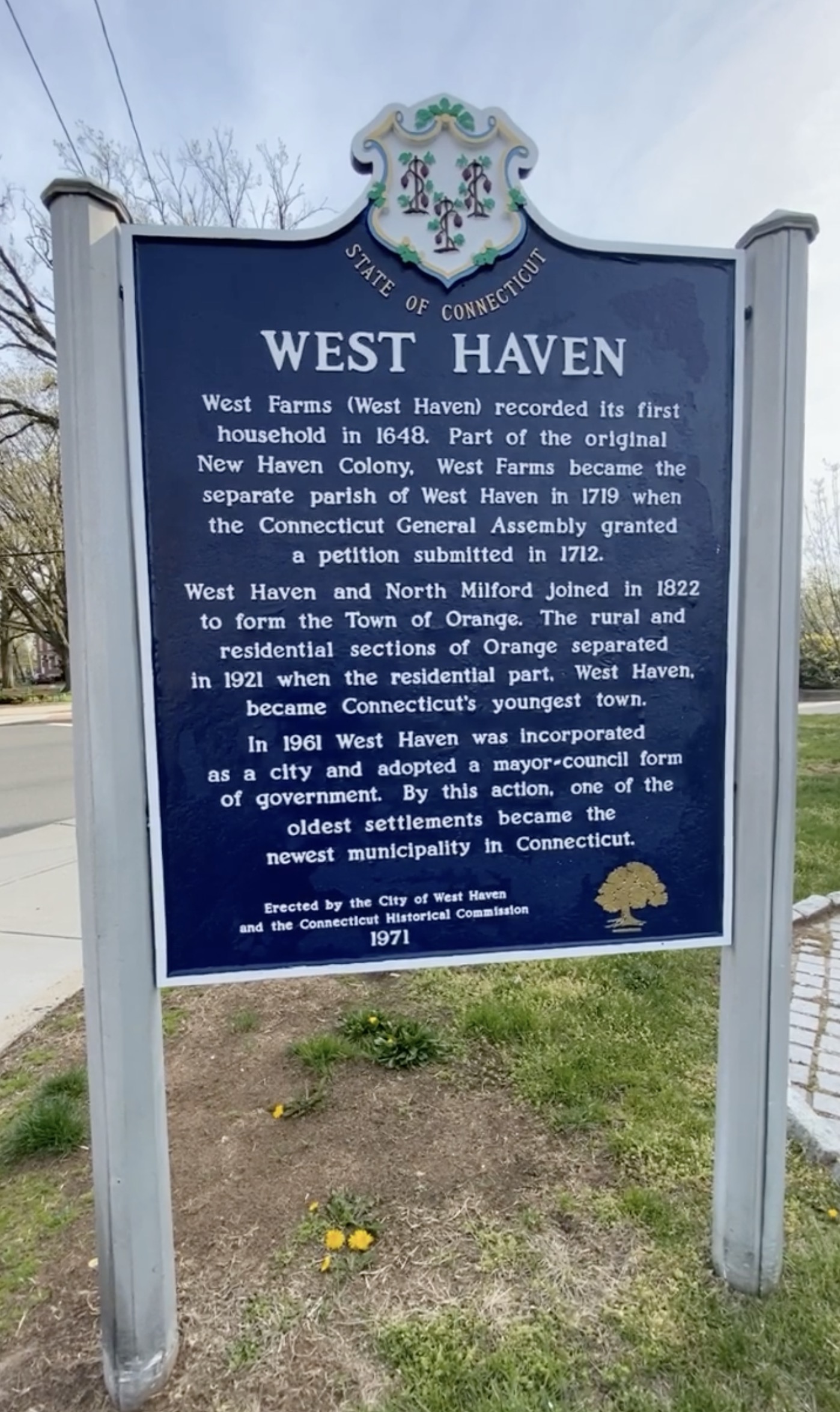 West Haven, Connecticut:
"West Farms (West Haven) recorded its first household in 1648. Part of the original New Haven Colony, West Farms became the separate parish of West Haven in 1719 when the Connecticut General Assembly granted a petition submitted in 1712. West Haven and North Milford jolned in 1822 to form the Town of Orange. The rural and residential sections of Orange separated in 1921 when the residential part, West Haven, became Connecticut's youngest town. In 1961 West Haven was incorporated as a city and adopted a mayor-council form of government. By this action, one of the oldest settlements became the newest municipality in Connecticut.

Erected by the City of West Haven
and the Connecticut Historical Commission
1971″
CT Blue Town Signs 6 of 169.
View on Instagram: https://www.instagram.com/p/COL5VE_HL_a/