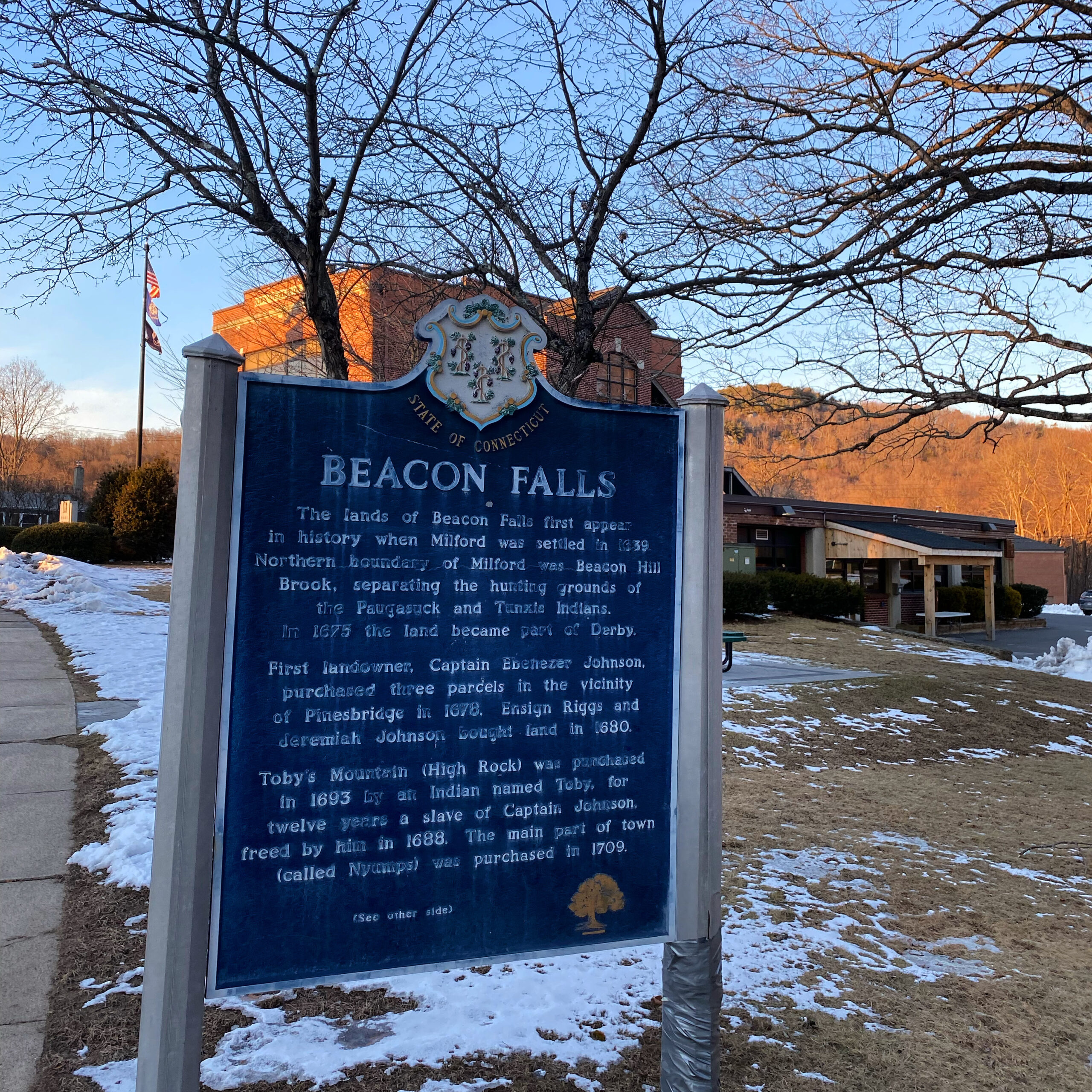 Beacon Falls, Connecticut:
"The lands of Beacon Falls first appear in history when Milford was settled in 1639. Northern boundary of Milford was Beacon Hill Brook, separating the hunting grounds of the Paugasuck and Tunxis Indians. In 1675 the land became part of Derby. First landowner, Captain Ebenezer Johnson, purchased three parcels in the vicinity of Pinesbridge in 1678. Ensign Riggs and Jeremiah Johnson bought land in 1680. Toby's Mountain (High Rock) was purchased in 1693 by an Indian named Toby, for twelve years a slave of Captain Johnson, freed by him in 1688. The main part of town (called Nyumps) was purchased in 1709.

About 1835, some of the earliest American made sulphur matches were manufactured here by Thomas Sanford. Beacon Falls is first mentioned in the Acts of the General Assembly in 1864, when a joint school District was formed and a two room schoolhouse was built on the site. The town of Beacon Falls was incorporated June 30, 1871, from portions of the Towns of Naugatuck, Bethany, Seymour, and Oxford. The name derived from Beacon Hill where a small but beautiful waterfall descended.

Erected by the Town of Beacon Falls
and the Connecticut Historical Commission
1917″
CT Blue Town Sign 17 of 169.
View on Instagram: https://www.instagram.com/p/CZnaWFis6Bx/