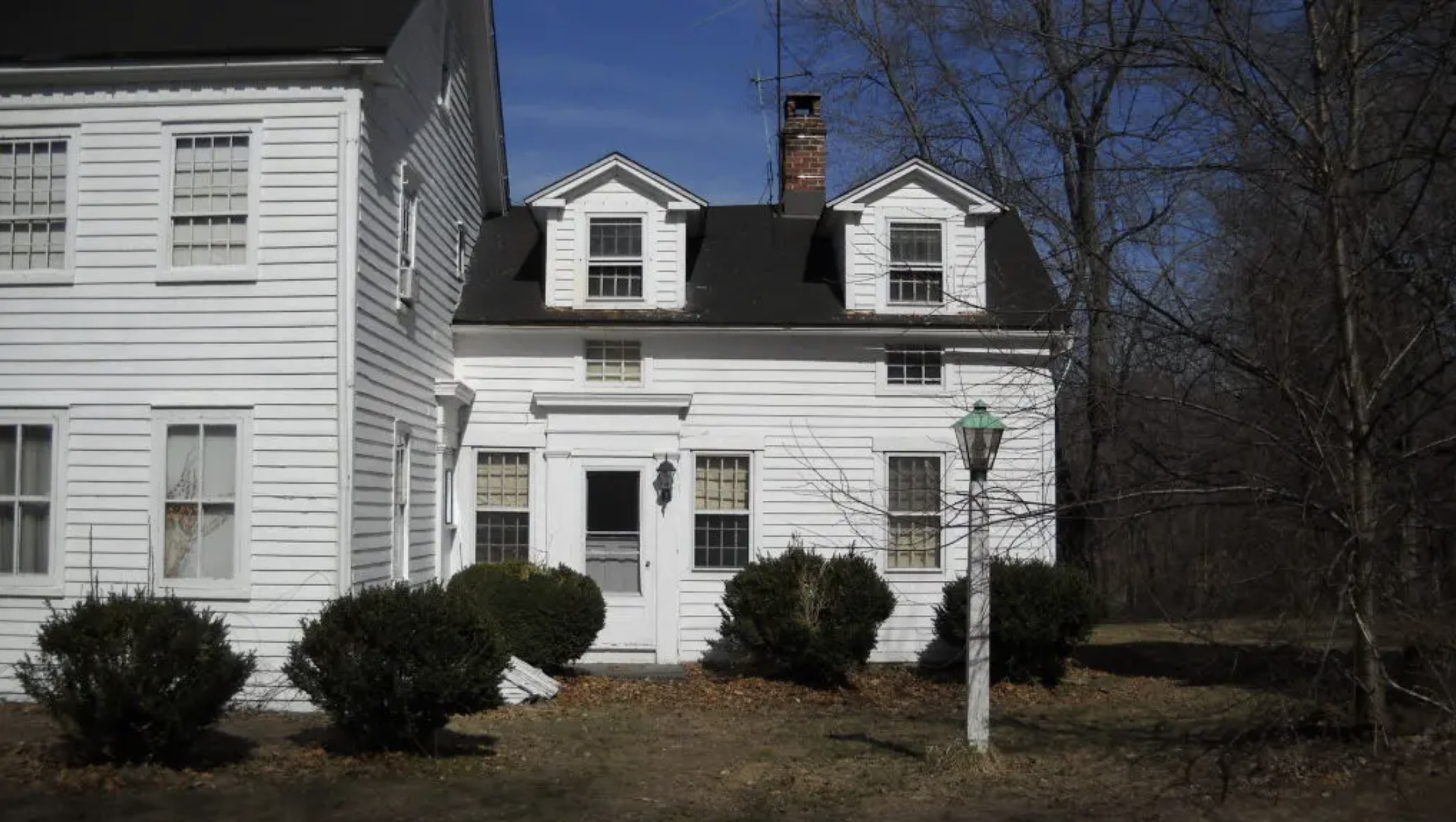 Zachariah Curtiss House, Trumbull, Connecticut:
In the quaint village of Nichols at 2950 Nichols Avenue (Connecticut Route 108) is one of Trumbull's oldest homes. The property has been situated in four different towns throughout its history: Stratford (1686–1725), Unity (1725–1744), North Stratford (1744–1797) and Trumbull (1797-present). According to local historians, the first house was built here by Zachariah Curtiss. Born in Stratford on November 14, 1659, Zachariah was the son of Captain William Curtiss, one of Stratford's first settlers. The Curtis family was one of five families to own land more than two miles north of the Stratford Meetinghouse. The land was described as lying "in ye woods as you go to Captain's Farm."
Initially, in 1686, Zachariah Curtiss erected a small one and a half story house with a center chimney. Then in 1721, his son Zachariah Curtiss II built a two story Colonial dwelling. The estate was remodeled in 1776 when Mitchell Curtiss gifted the deed to his son, Zachariah III. Many original architectural details remain preserved: the oak post and beam frame, a fieldstone foundation, a dirt cellar, oak roof sheathing, pine flooring and ornate trimwork. The home fell into disarray after it purchased at auction in 2011 but long awaited repairs are currently underway.
View on Instagram: https://www.instagram.com/p/CKuI_WZFlnM/