Lighthouse Point Park, New Haven, Connecticut:
At the southern tip of New Haven's East Shore section is Lighthouse Point Park. The location used to be one of the most popular seaside parks in New England. The park was also known as Morris Point during the Colonial era and as Five Mile Point, because of its distance to New Haven Green. The history of this place stems from its main attraction, New Haven Lighthouse, also called Five Mile Point Light or Old New Haven Harbor Lighthouse.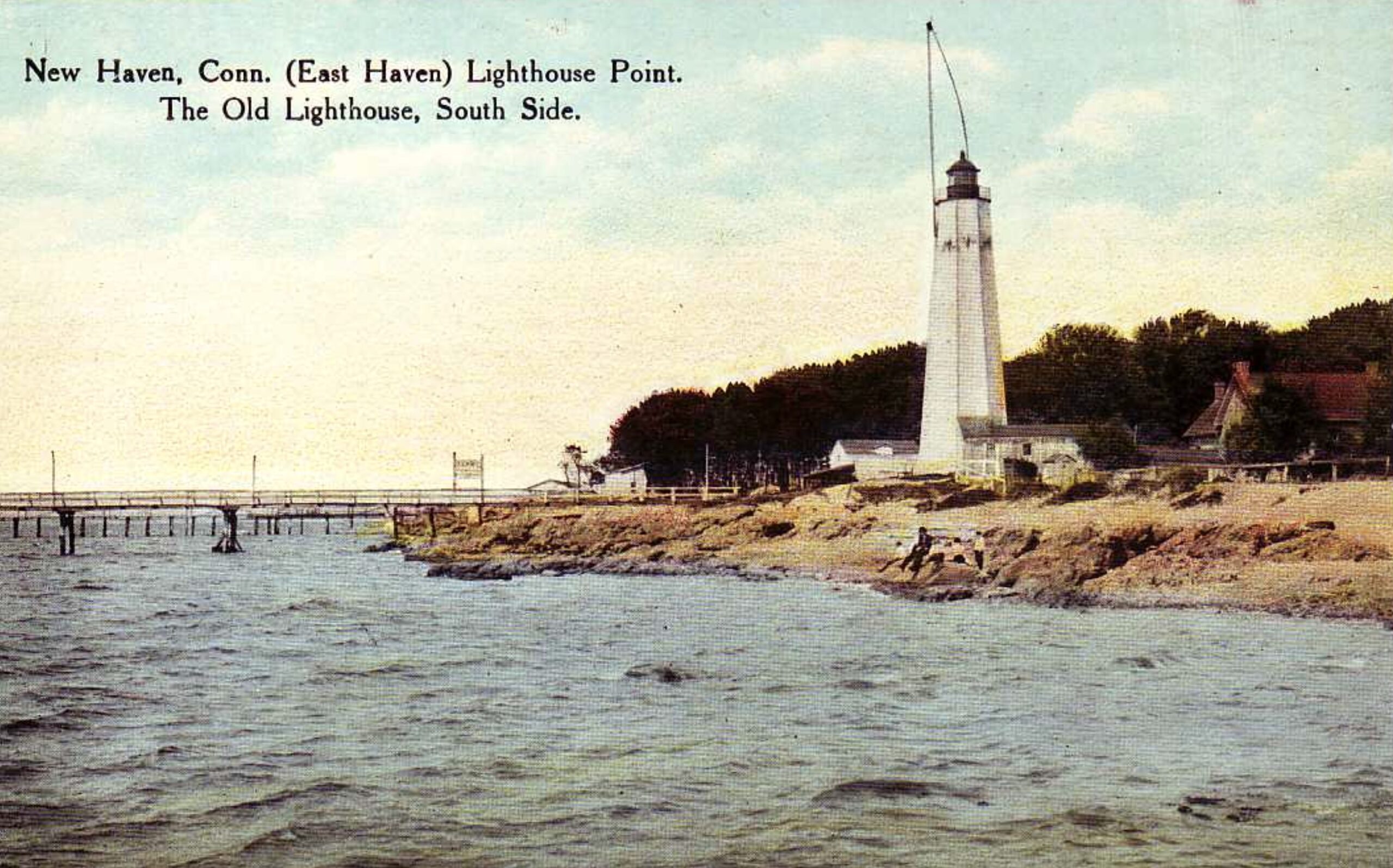 In 1804, Amos Morris sold one acre of land to the United States government for a $100. The first lighthouse and keeper's quarters were built shortly thereafter but fell into disrepair. A permanent version of the lighthouse was commissioned by Congress for $10,000 in 1847. It's octagonal tower, a trademark of Connecticut lighthouses, was constructed by Marcus Bassett. The structure was perched 65 feet tall and 97 feet above sea level and was made of New Haven brick and East Haven sandstone from Jabez Potter's quarry. Its 74-step circular staircase was carved from granite. Light was produced by twelve lamps with twenty-two-inch reflectors and a fourth-order Fresnel lens was installed in 1855.
The lighthouse guided countless ships until 1877 when Southwest Ledge light was built nearby on the Long Island Sound breakwater. It was around this time that Lighthouse Point Park became a popular place for beachgoers and recreation. The park's carousel, built in 1908 by the famous Murphy Brothers, is one of the oldest carousels in the state, with carvings by Charles Looff and Charles Carmel. The park featured a ferry boat to and from Savin Rock in West Haven. There was a boardwalk, a midway, picnic groves and a bicycle velodrome.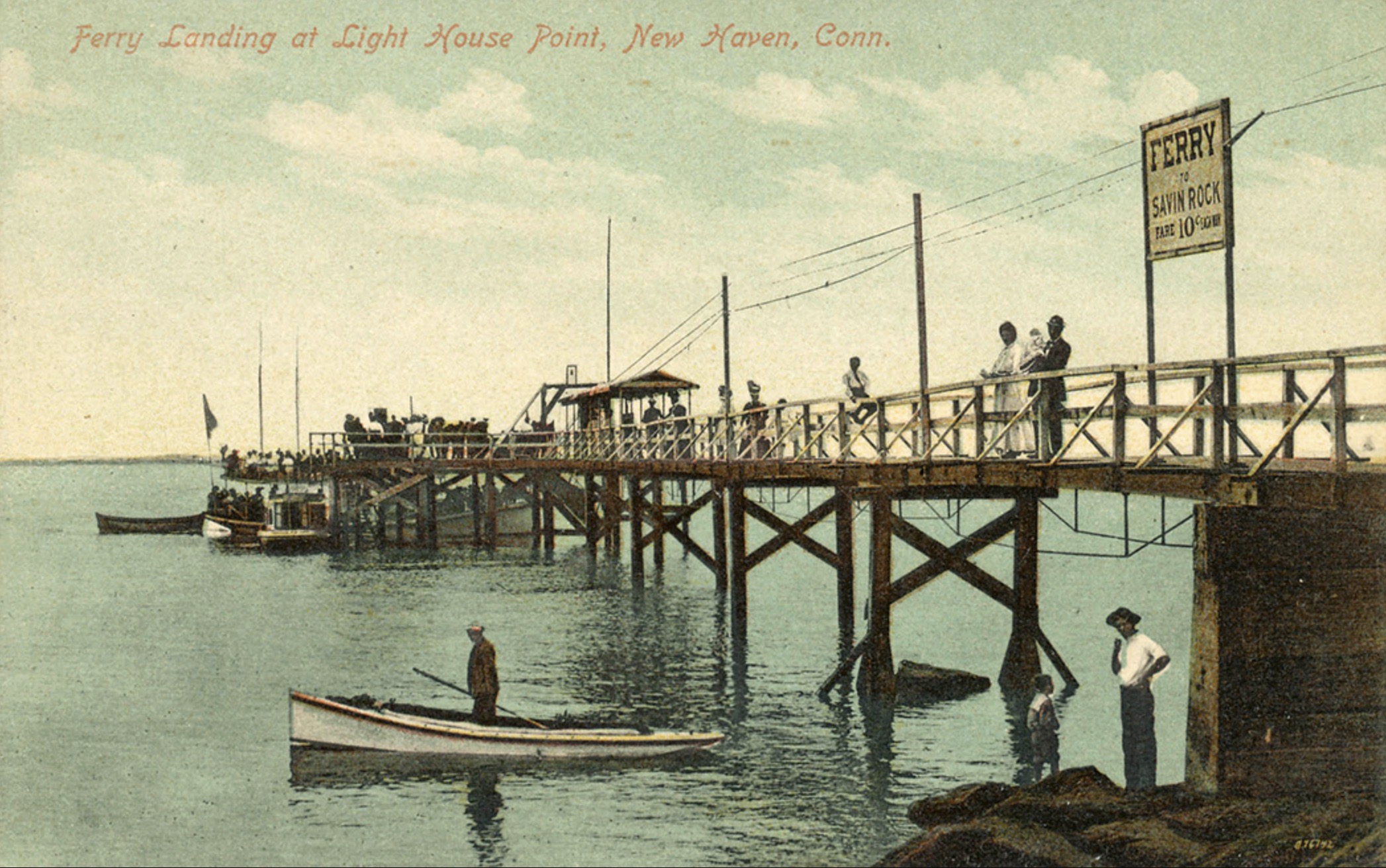 According to the New Haven Museum, "The reputation of Lighthouse Point boomed in 1902, as the electric trolley connected Morris Cove quickly and directly to downtown New Haven. Morris Cove was known as the '"'Newport of Connecticut' at the time. It was a small fishing village that in the summer months catered to vacationing members of both the upper and working classes. Hotels and boarding houses were affordable and an easy escape from the hot, crowded and polluted industrial cities of Connecticut."

A ballpark called Lighthouse Point Baseball Park gave local fans a place to witness baseball, football, boxing and track meets. Baseball legends Ty Cobb (1916 and 1918) and Babe Ruth (1918 and 1919) both played in games at Lighthouse Point. In 1924, the City of New Haven purchased Lighthouse Point Park from East Shore Amusement Company. Then the 1938 New England Hurricane ripped through the park, destroying many buildings and trees.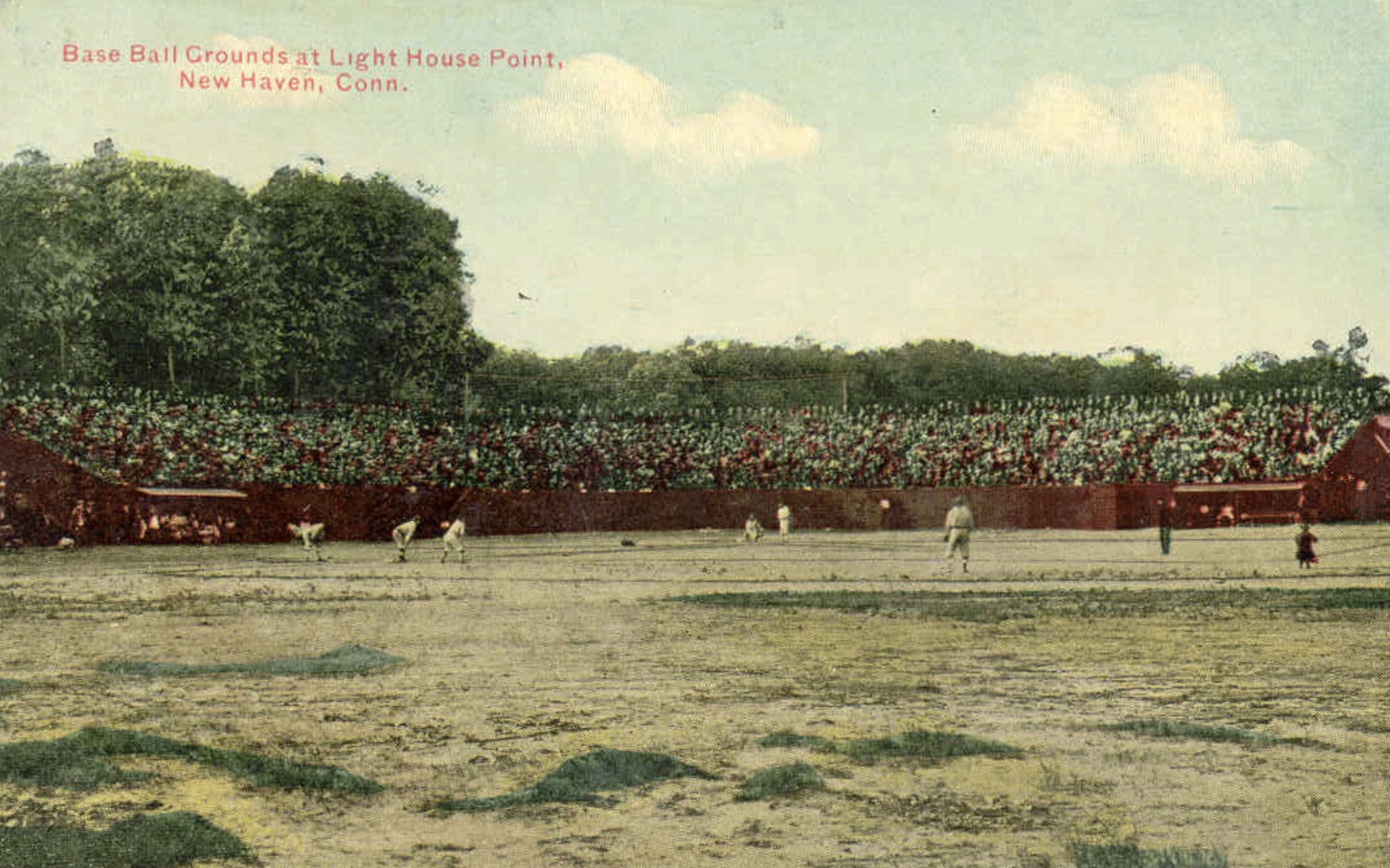 The City of New Haven made to the park improvements in 1950. These included a bathhouse, a first aid station, concession stands and an amusement park. New Haven Lighthouse was listed on the National Register of Historic Places in 1990. Today the park is a destination for Connecticut residents for enjoyment of the carousel, fishing piers, playgrounds, beaches and pavilions.
View on Instagram: https://www.instagram.com/reel/CKr2bGVl7SD/