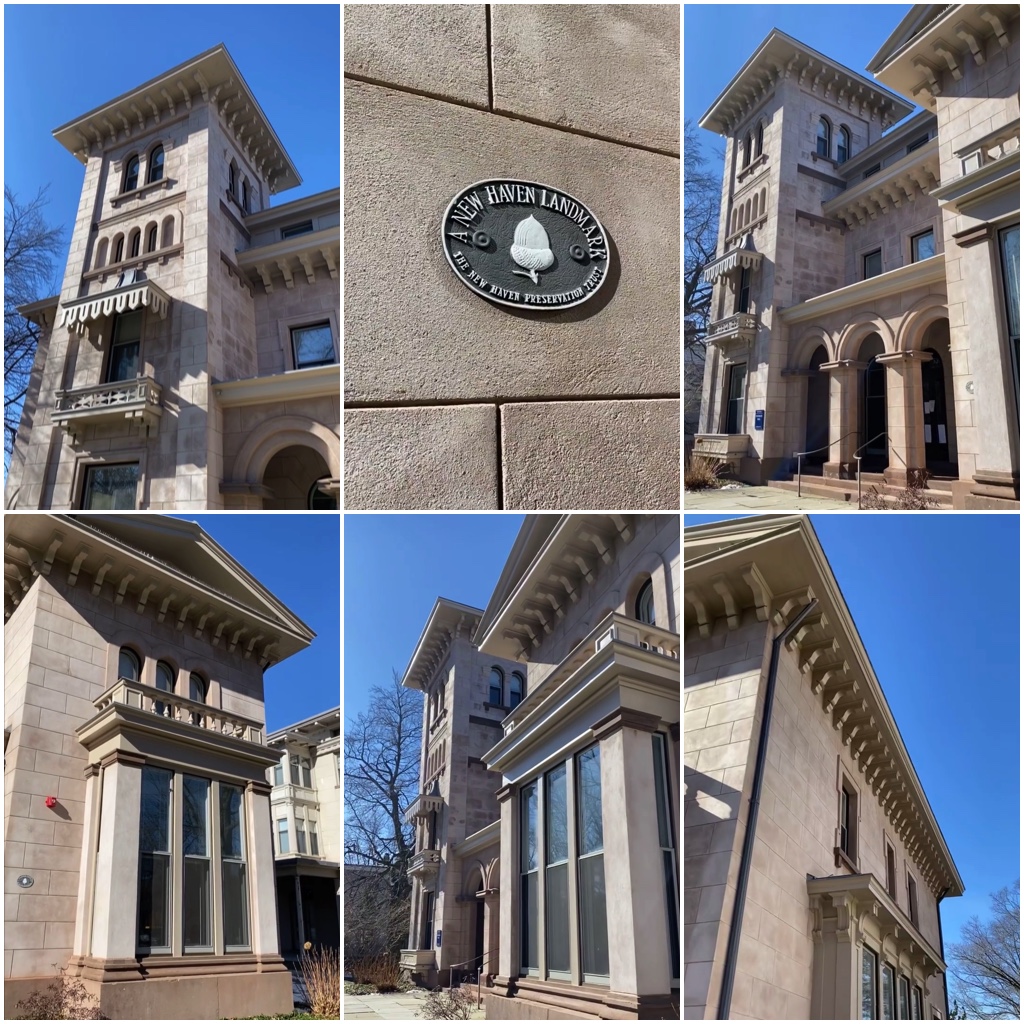 John Pitkin Norton House, New Haven, Connecticut:
Now known as Steinbach Hall on the campus of Yale University, the John Pitkin Norton House John Pitkin Norton House was built in 1849. The house was designed by architect Henry Austin as an Italian villa. It includes flat and semicircular arches, bracketed cornices and a recessed front entry behind an arcade.
John Pitkin Norton (July 19, 1822 – September 5, 1852) was an educator, agricultural chemist, and author. At a young age Norton was encouraged by his father, John Treadwell Norton, a wealthy Connecticut farmer, to study "scientific" farming. Norton studied agricultural chemistry at Harvard and in Edinburgh, Scotland. In 1846, he was appointed a professor of agricultural chemistry at Yale University, and his appointment led to the creation of a separate science department at Yale.
Norton constructed a chemical laboratory at Yale with assistant professor Benjamin Silliman, Jr., and was responsible for attracting many students to the college, especially after proposing that Yale offer a Bachelor of Philosophy in Chemistry. Norton is one of the few scientists artistically recognized at the United States Capitol in Washington D.C. A small statue of him is on the Edmond Amateis bronze doors.
View on Instagram: https://www.instagram.com/p/CKo6UetFXWf/