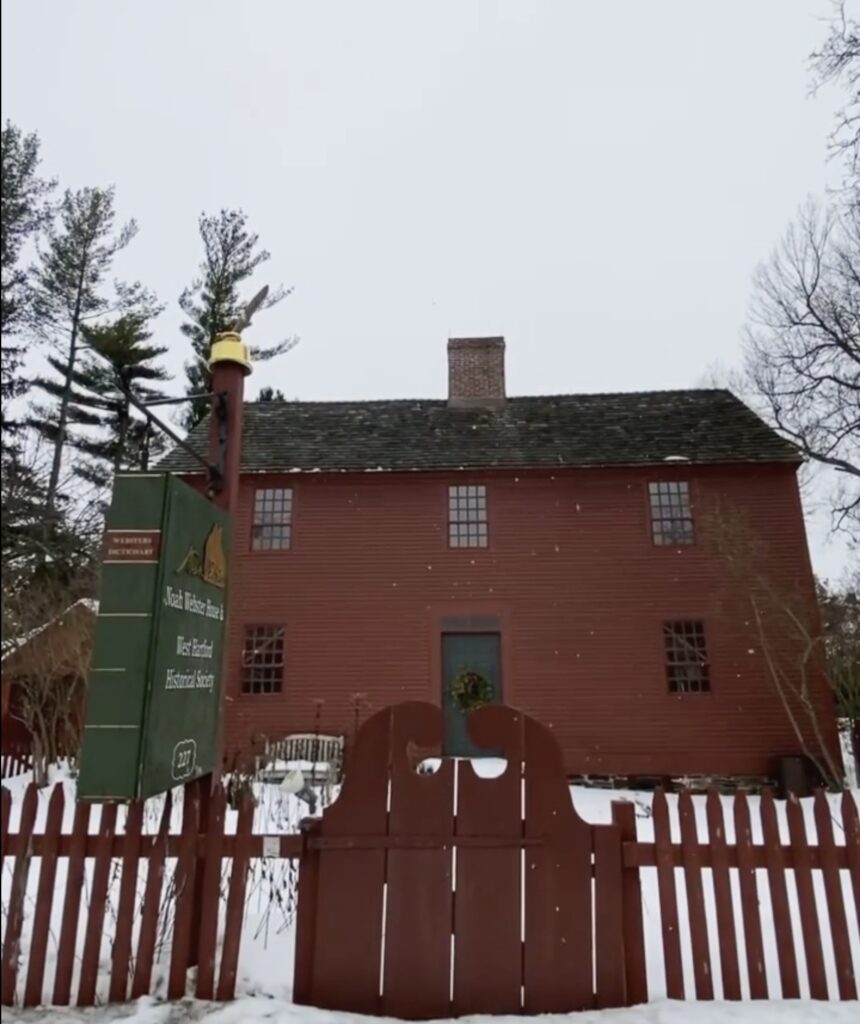 Noah Webster House, West Hartford, Connecticut:
At 227 South Main Street is the birthplace of American lexicographer Noah Webster (1758-1853). The two and a half story wood-frame structure in the Colonial style is three bays wide with a large central chimney and entrance. An architectural survey in 2020 discovered evidence that the house was built circa 1720. Inside the main fireplace, "Daniel Webster's" name was found etched into the masonry fireplace, which dated construction to between 1715-1720. Originally part of a 120-acre farm, the home later received a single-story brick addition, likely for a kitchen, and a wood-frame ell in the rear. In the 1970's, the house was rehabilitated and a barn-shaped museum was added.
Noah Webster was born here in 1758. His father mortgaged the family farm for Noah's education at Yale College. After graduation, Noah returned home, became a teacher and started working in the field of lexicography. Webster published A Grammatical Institute of the English Language, otherwise known as the Blue Back Speller, in 1783. His goal was to provide a uniquely American, Christ-centered approach to training children. The book became a staple for parents and educators and helped create the most literate nation in history. Many of the Founding Fathers used this book to homeschool their children, including Benjamin Franklin who taught his granddaughter to read, spell, and pronounce words using "Old Blue Back."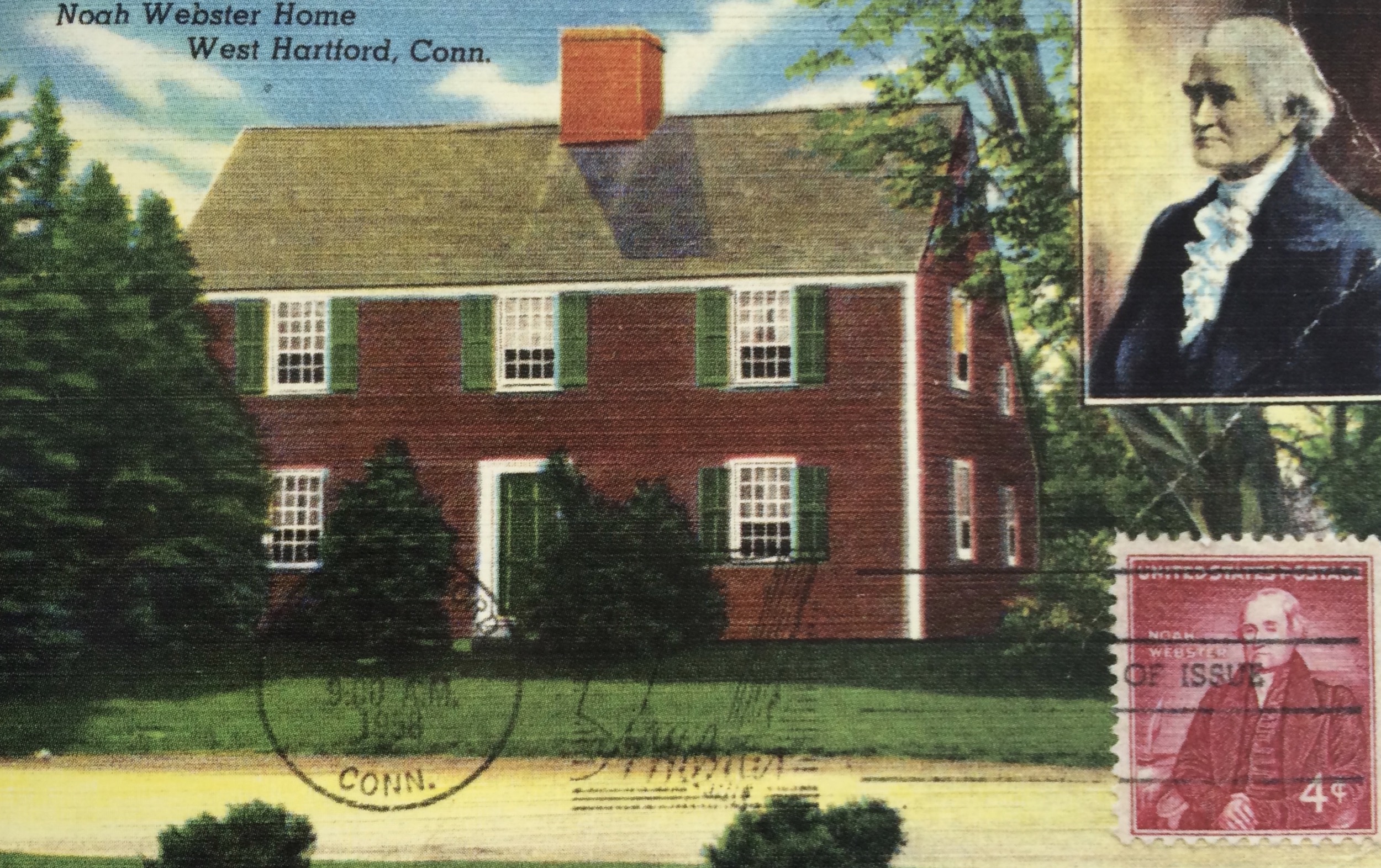 Then Webster published his first attempt at creating a dictionary in 1806 with A Compendious Dictionary of the English Language. The following year, he began working on the Dictionary of the American Language, published in 1828 as the first comprehensive dictionary printed for distribution in the United States. Webster traced word roots in twenty-six languages and provided examples from classical literature and the Bible. Comprehensive introductions were presented for language and grammar. The book also emphasized the quality of a Biblical education for raising American statesmen capable of forming a constitutional republic. Though Webster's Dictionary now has an honored place in American English, his first dictionary only sold 2,500 copies. He mortgaged his home to develop a new edition and would struggle with debt for the rest of his days. Webster died in 1843, and the rights to the dictionary were acquired by George and Charles Merriam.
The Noah Webster House served as a private residence for various owners until 1962 – the same year it became a National Historic Landmark. In 1966, it opened as a museum and as headquarters of the West Hartford Historical Society. Today, the house museum displays Webster-related items including his early works, his china and glassware, two clocks and his desk.
View on Instagram: https://www.instagram.com/p/CLmxXPcF4nG/