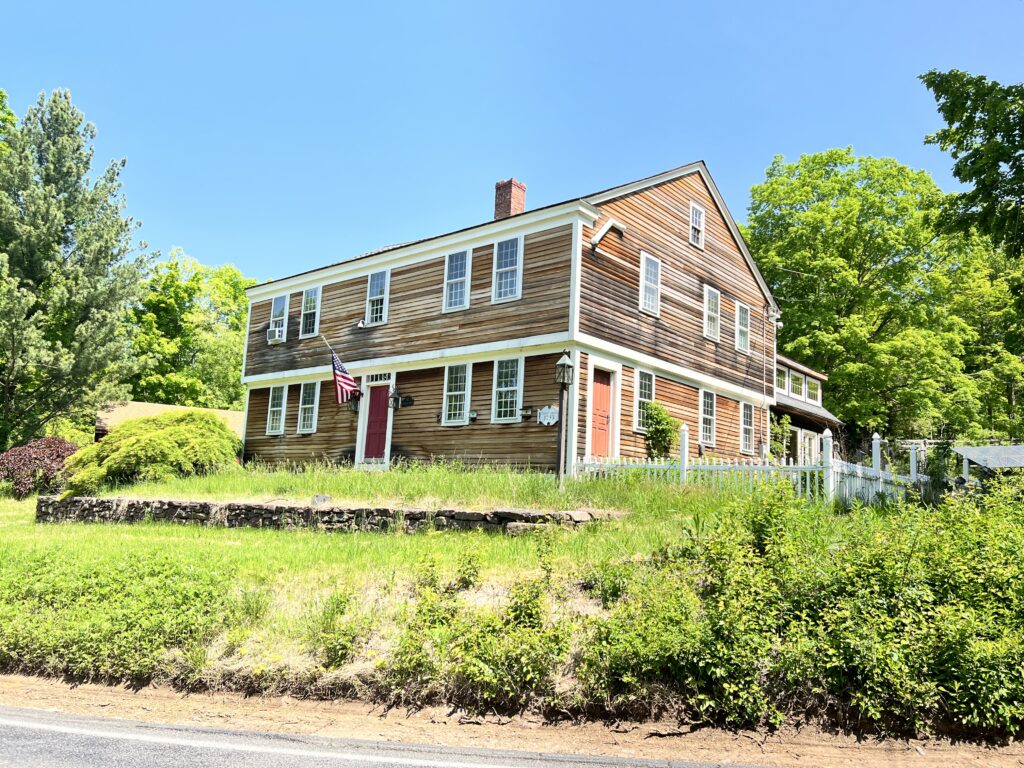 Ithamar Parsons House, Durham, Connecticut:
At 57 Middlefield Road is a Colonial house dating back to as far as 1733. Ithamar Parsons (1707-1786) lived here with his wife, Sarah Curtis Parsons. When construction was finished on the house, Parsons carved the date 1734 upside down on the northwest cornerstone of the brownstone foundation. Ithamar's son, Aaron Parsons (1758-1812) inherited the property and carved "A.P. 1800" under his father's cornerstone inscription.
Aaron willed the south end of the house to his widow, Lucy Hawley Parsons, and the north half to his eldest son Curtis Parsons. Then Lucy and Curtis sold their portions to Marcus Parsons, Aaron's third eldest son, a shoemaker. Marcus married Orpha Robinson Parsons in 1812. The house was acquired by Thomas William Lyman in 1853. The house was sold out of the Lyman family in 1889.