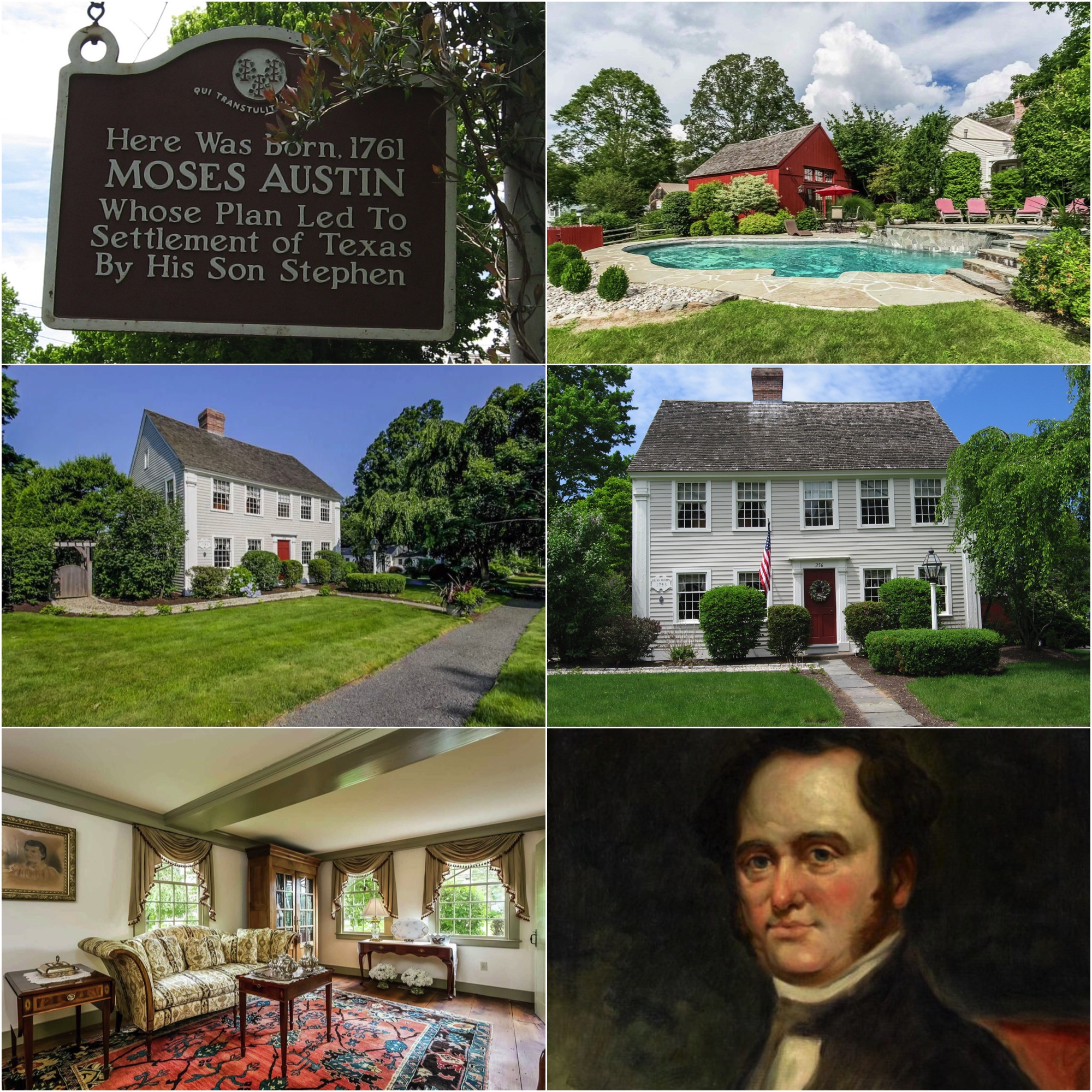 Elias Austin House, Durham, Connecticut: 
In 1743, Elias Austin* bought land from Robert Fairchild for 153 pounds and built a Colonial style house on Main Street. This Durham residence was the birthplace of his pioneering son, Moses Austin, a leading figure of America's Westward Expansion and the Anglo colonization of Texas. The historic house has an off-center chimney, a five-bay façade, a post-and-beam frame, a shingled roof, a clapboard exterior and a sandstone foundation. It has undergone considerable renovations, during which Greek Revival style moldings were added.
*The Austin family lineage traces back to an early settler of America, Richard Austin (1598-1645), a puritan from Bishopstoke, Hampshire, England. He sailed into Boston Harbor, Massachusetts, in May of 1638, disembarking from a ship called the Bevis with his wife Taylor and their two children.
View on Instagram: https://www.instagram.com/p/Cwh42LFLCQx/?igshid=NzZhOTFlYzFmZQ