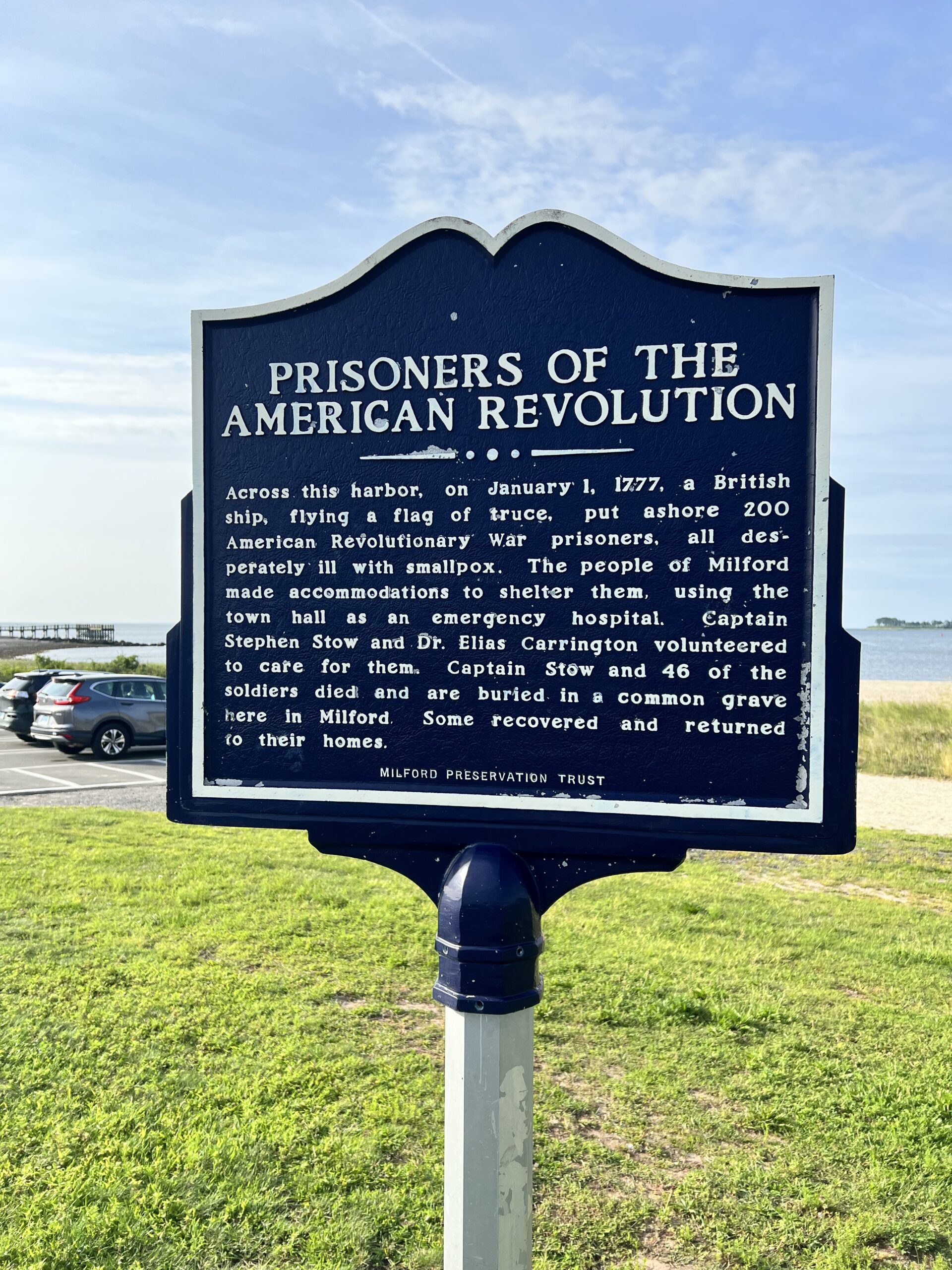 Prisoners of the American Revolution, Milford, Connecticut:
On New Years Day 1777, a British prison ship released 200 war prisoners ill with smallpox on the shores of Milford. Captain Stephen Stow, Captain Isaac Miles and Dr. Elias Carrington heroically led a town-wide effort to save the sick. The soldiers were quartered in several private homes until Town Hall could be made ready into a hospital. 46 of the men died. Most of the fallen were from Connecticut, Massachusetts and Pennsylvania. There were six black soldiers who passed away and a prisoner from Spain who also met his demise in Milford.
Captain Stow died on February 8, 1777 at the age of 51 after losing a battle with the dreaded smallpox disease that he contracted while assisting prisoners. Stow and the 46 soldiers were buried in a mass grave at Milford Cemetery under a sandstone obelisk entitled, "The Soldiers Monument." This historical marker is located at the entrance of Gulf Beach which overlooks Charles Island.

View on Instagram: https://www.instagram.com/p/CwgPGO7vGw0/