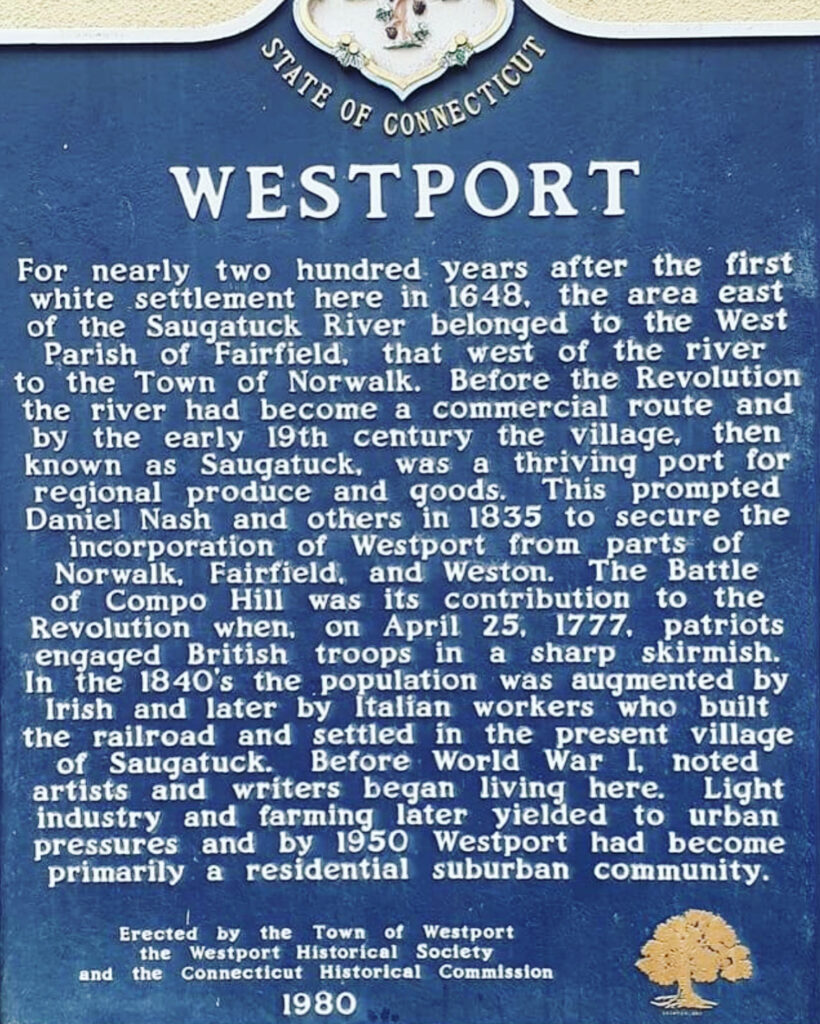 Westport, Connecticut:
"For nearly two hundred years after the first white settlement here in 1648, the area east of the Saugatuck River belonged to the West Parish of Fairfield, that west of the river to the Town of Norwalk. Before the Revolution the river had become a commercial route and by the early 19th century the village, then known as Saugatuck, was a thriving port for regional produce and goods. This prompted Daniel Nash and others in 1835 to secure the incorporation of Westport from parts of Norwalk, Fairfield, and Weston. The Battle of Compo Hill was its contribution to the Revolution when, on April 25, 1777, patriots engaged British troops in a sharp skirmish. In the 1840's the population was augmented by Irish and later by Italian workers who built the railroad and settled in the present village of Saugatuck. Before World War I, noted artists and writers began living here. Light industry and farming later yielded to urban pressures and by 1950 Westport had become primarily a residential suburban community.

Erected by the Town of Westport
the Westport Historical Society
and the Connecticut Historical Commission
1980″
CT Blue Sign 38 of 169.