Octagon House, Danbury, Connecticut:
At 21 Spring Street is an octagon-shaped house built in 1852. In its heyday the home was the grandest of any eight-sided dwelling in Connecticut. Daniel Starr was responsible for constructing the house. He followed precepts on octagon houses by Orson Squire Fowler in his book A Home for All, including the use of concrete as the main structural material. The three-story structure is made up of one-foot–thick concrete walls faced in stucco. An octagonal cupola caps a flattened roof, with two brick chimneys rising from the exterior walls. Verandas with cast iron railings and supports run around the upper stories.
Octagon House was added to the National Register of Historic Places in 1973. Unfortunately the house fell into disrepair in recent years due to vandals and squatters. Then the City of Danbury purchased the property for $135,000, promising to preserve it. Repairs were made to the house, but work to fully restore the Octagon House has since been stalled.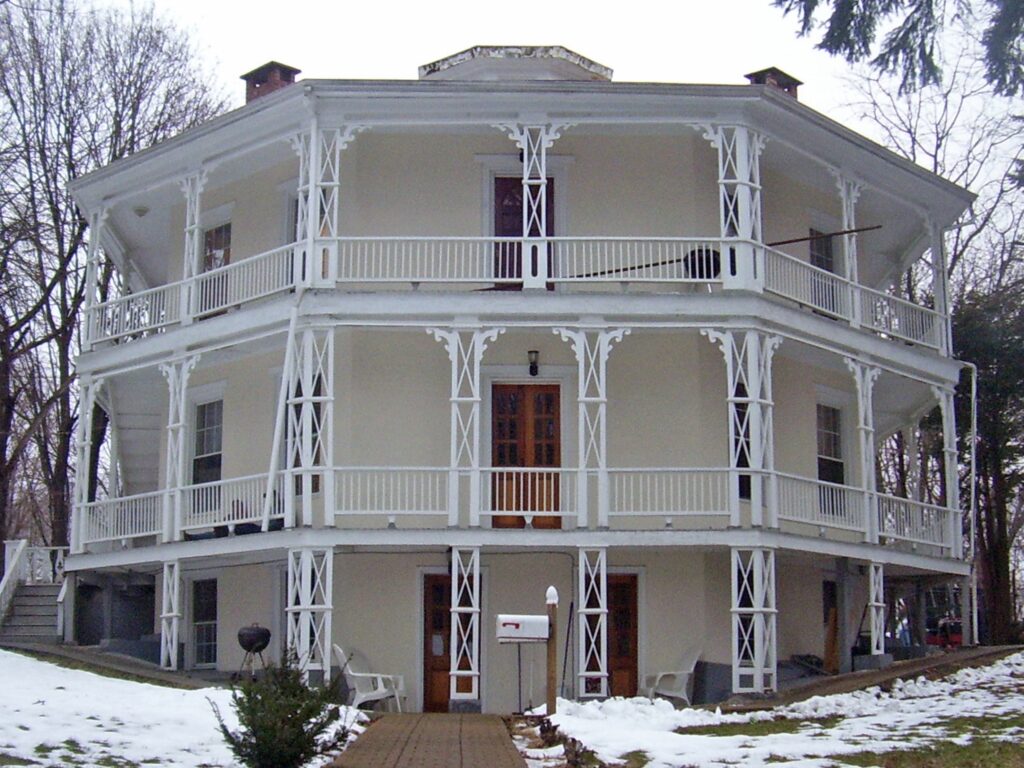 View on Instagram: https://www.instagram.com/p/Ceoq4axJXYN/