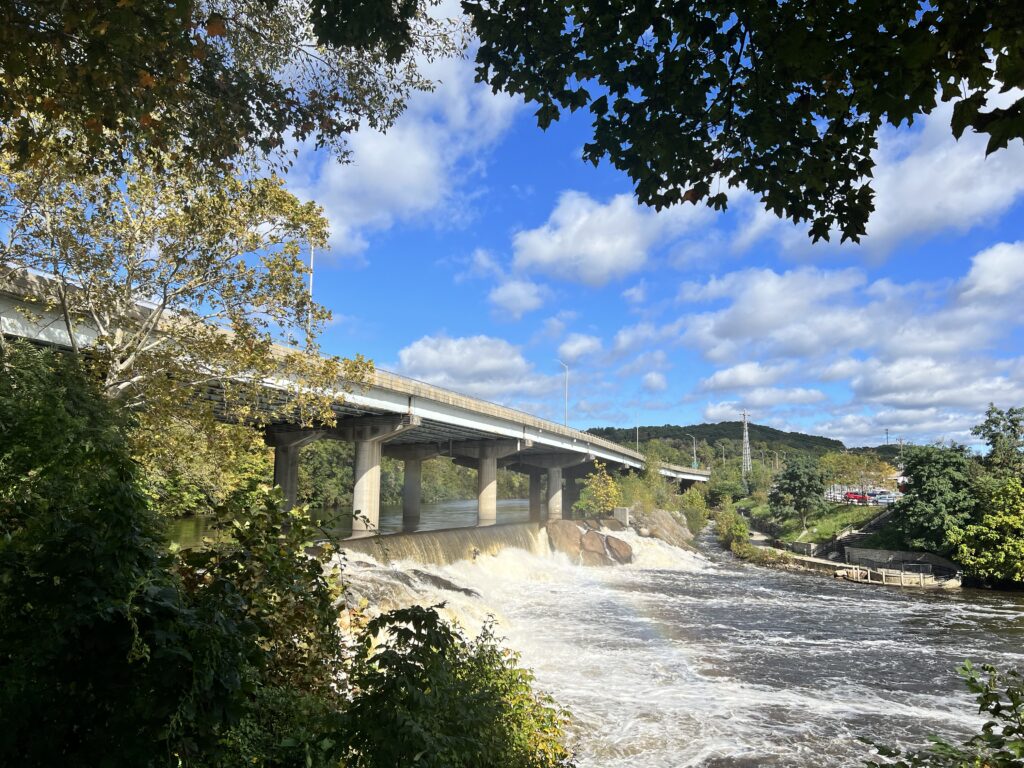 Naugatuck Falls, Seymour, Connecticut:
Many people on state highway CT Route 8 drive over this spot not knowing there's a powerful yet tranquil waterfall below. Known locally as Naugatuck Falls, the site is part of Naugatuck River's Paul Pawlak Sr. Bypass Channel and Park at Tingue Dam. Since 2015, a fish ladder and park amenities have been added to the area. The bypass and park are named in honor of a former State Representative Paul Pawlak Sr. who passed away on February 23, 2014 at the age of 96.
The dam was named after William J. Tingue of Tongue Manufacturing company. Founded in circa 1880, the plush mill business made silk and mohair wire for clothing, cushions and novelty products such as teddy bears. Tingue was the nation's leading manufacturer of plush material. The company operated until 1955 when a devastating hurricane and flood destroyed the factory. The plush mill was torn down in 1959 but the dam and the wildlife remained.
View on Instagram: https://www.instagram.com/reel/CyyhvuwrPPj
See damage from the Connecticut Flood of 1955 in Seymour: