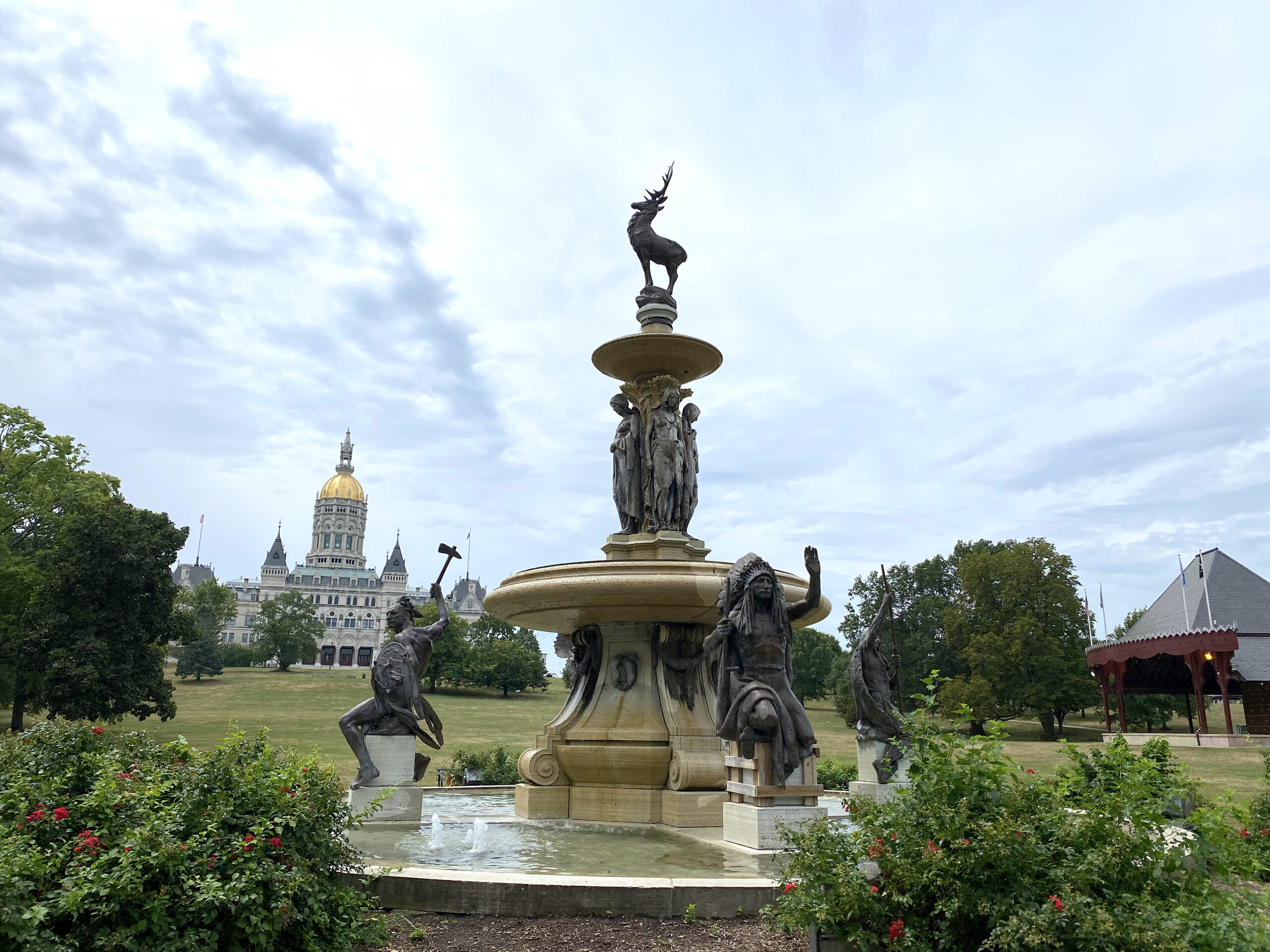 Corning Fountain, Hartford, Connecticut: 
On the Horace Bushnell Promenade, in Bushnell Park is a Beaux-arts style fountain dating back to 1899. It was commissioned by John J. Corning to honor his deceased father, John B. Corning, a Hartford merchant, real estate investor, bank director and a founder of the Pearl Street Congregational Church. The 30-foot-tall fountain sits near the north entrance of Bushnell Park, east of the State Capitol grounds. Made of bronze, marble and stone, the fountain is capped with a stag (or "hart," for Hartford). In the middle are four native maidens carrying corn stalks, which represent Hartford's agricultural history. Around the base are four sculptures depicting members of the local Saukiog tribe, the city's first inhabitants. 
The Native American figures create a romanticized narrative of their complicated relationship with European settlers. The first figure, a Saukiog youth, is spear-fishing. The next figure represents a chief looking to the horizon for approaching European settlers. The third figure holds a hatchet, representing the battles between the settlers and the natives. The final figure shows a chief kneeling on his hatchet and extending a peace pipe. The sculptor was John Massey Rhind. 
Bushnell Park was added to the National Register of Historic Places in 1970.