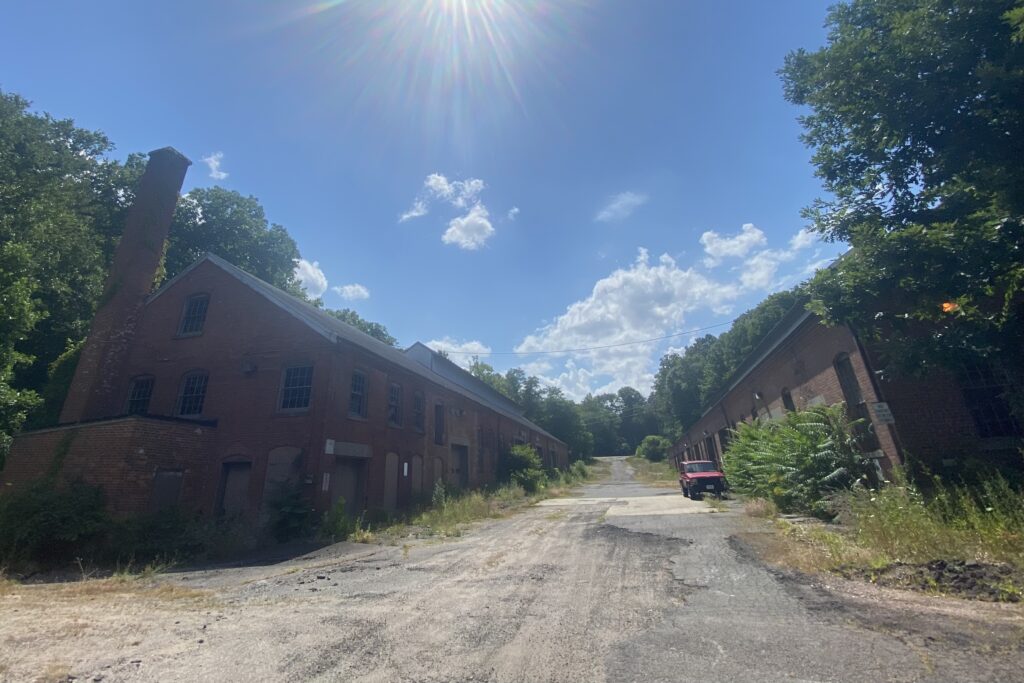 Scovil Hoe Mill, Haddam, Connecticut:
The D. & H. Scovil Hoe Company was founded in 1844 by brothers Daniel and Hezekiah Scovil Jr. in Haddad's village if Higganum. Their father, Hezekiah Scovil Sr. operated a small factory nearby that manufactured gun and gun barrels for the U.S. government. Scovil Sr. apprenticed under Eli Whitney in New Haven for a number of years.
The Scovil brothers designed the "self-sharpening hoe," constructed with a metal core under a softer metal finish. As the soft metal was worked away, the hard metal was gradually exposed, creating a new sharp edge. They set up shop in Higganum along Candlewood Hill Brook and were one of the first businesses in the nation to manufacture hoes using water powered machinery. The Scovil "planters hoe" became an industry standard.
The two buildings that remain were built in 1887 and 1905, according to Preservation Connecticut. Recently, a $1.8 million state grant has been issued to clean up the 19th century site and plans are in the works to renovate the property into retail-ready space.