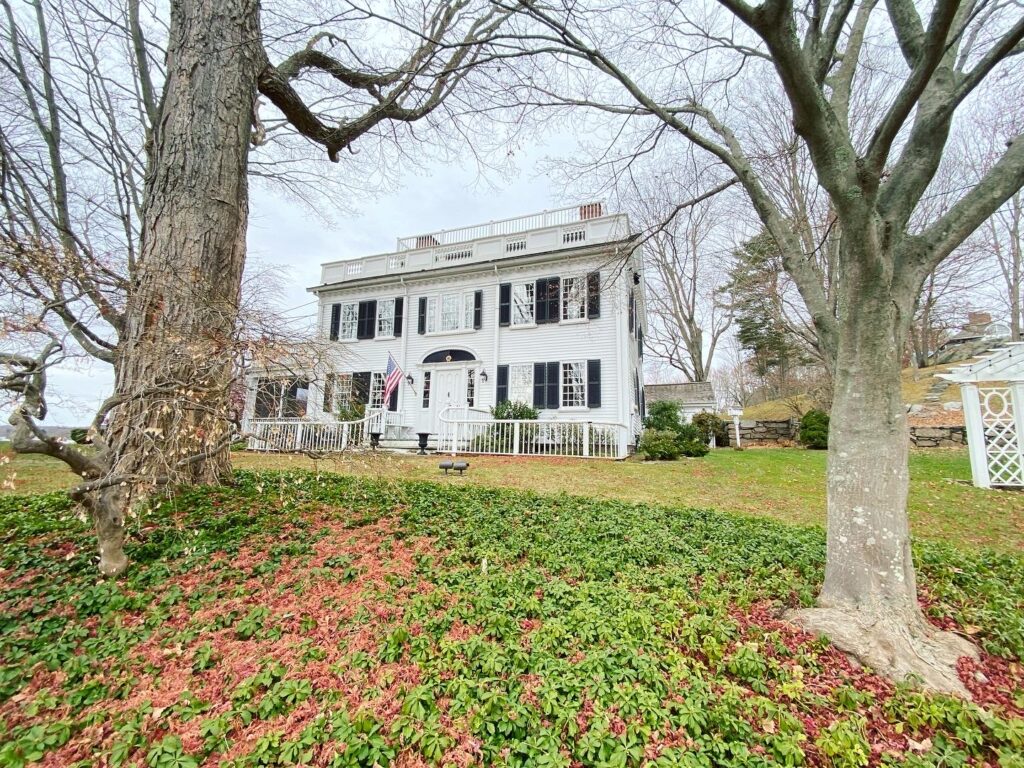 Ataraxia, Old Lyme, Connecticut:
At 317 Ferry Road is a distinctive three bedroom, four bathroom estate called Ataraxia (a concept from Greek antiquity for an undisturbed state of mind free from worry and distress). Built in 1820, this Federal style house has waterfront access located close to the mouth of the Connecticut River. The property also includes a helicopter pad and multiple outbuildings totaling more than 4,000 square feet.
The home's proprietor is one of the most successful car dealership owners in the world. As one of the shoreline's most impressive properties, the estate would boast an approximate value of $4,000,000+ if it were listed on today's real estate market.