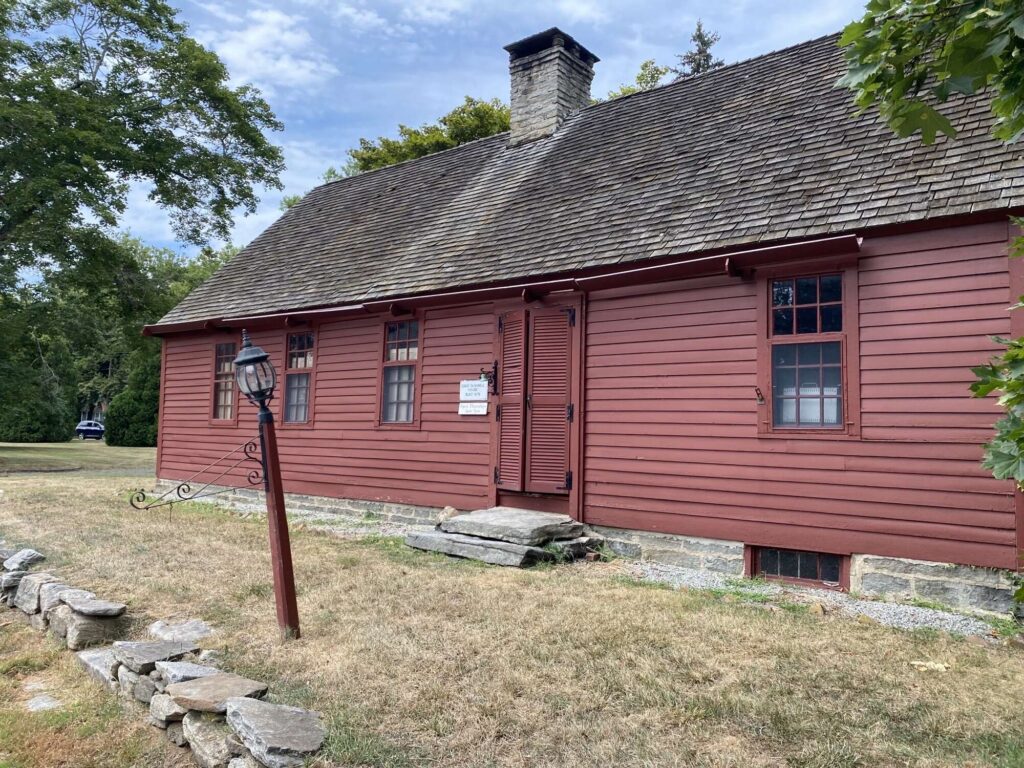 David Bushnell House, Westbrook, Connecticut:
At 121 South Main Street is an early Cape Cod style home with a hip roof. Built in 1678, the property once belonged to David Bushnell, a Yale College graduate, Captain of the Corps of Sappers & Miners during the American Revolution and inventor of the world's first submarine called "The Turtle."
Learn more about David Bushnell's Turtle:
David Bushnell's Turtle was an early submarine built by American inventor David Bushnell during the American Revolutionary War. The Turtle was the first submarine used in combat. It was built in 1775 and was intended to be used to attach explosive charges to British ships in New York Harbor.
The Turtle was a small, one-man craft, about 7 feet long and 4 feet wide. It was made of wood and covered in copper, and had a hand-cranked propeller for propulsion. The operator would lie on his stomach inside the submarine, looking through a small viewing window. The Turtle had two sets of diving planes and ballast tanks which allowed it to submerge and surface.
The Turtle was used in an attack on the British warship HMS Eagle in New York Harbor on September 7, 1776. However, the attack was not successful, and the Turtle was not used in combat again. Despite its failure, the Turtle was a significant achievement in the history of submarine development, as it was the first time a submarine had been used in combat and demonstrated the feasibility of the concept.
David Bushnell was a Connecticut-born inventor, and he continued to work on submarine designs after the Revolutionary War. He was also a pioneer in the field of underwater mines and torpedoes. His Turtle submarine is considered as the first known military submarine in history.
View on Instagram: https://www.instagram.com/p/Cigqr0SMWE1/