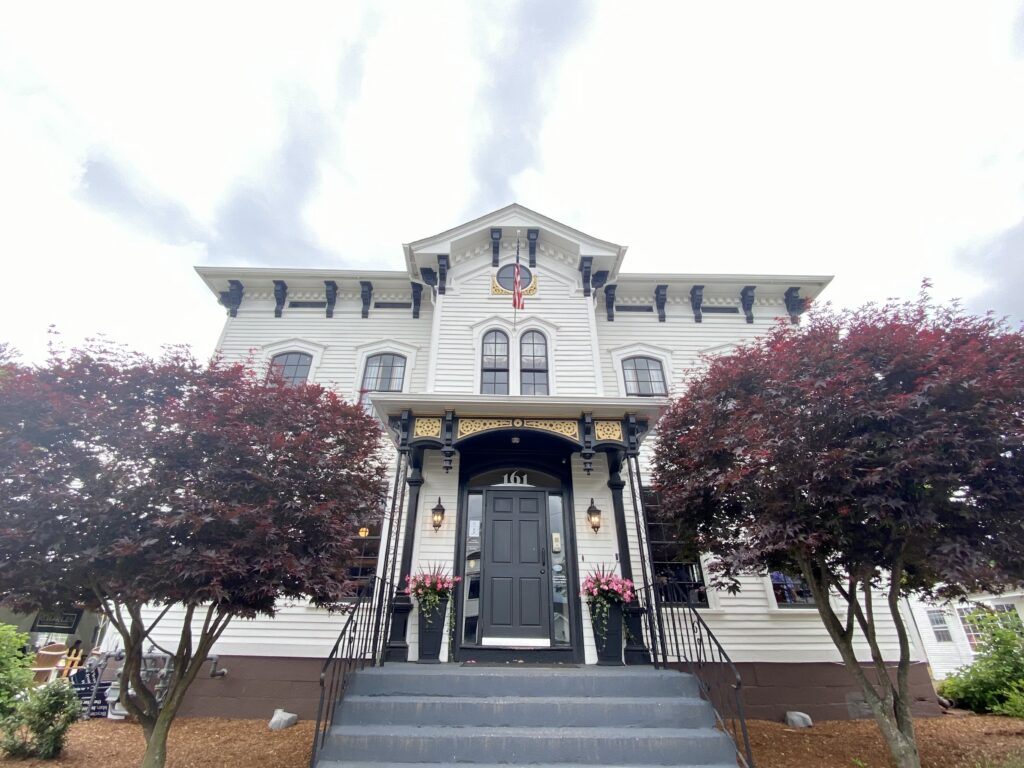 E.G. Robbins House, Wethersfield, Connecticut:
At 161 Main Street is "The Charles" a fine dining restaurant set in a historic home of Old Wethersfield. The restored Second Empire house was originally built by Elijah Wright around 1790. Wright served as a militia captain in the Revolutionary War.
The house was extensively remodeled in 1850 by a successful seed company owner Silas W. Robbins and was later owned by his brother, Edward Griswold Robbins (E.G Robbins).
It later became a popular event venue called the Pyquaug Inn. Since 2020, The Charles has been a warmly welcomed addition for restauranteurs in the Greater Hartford area.
View on Instagram: https://www.instagram.com/reel/CewkMhIpl3B/?igshid=YmMyMTA2M2Y=