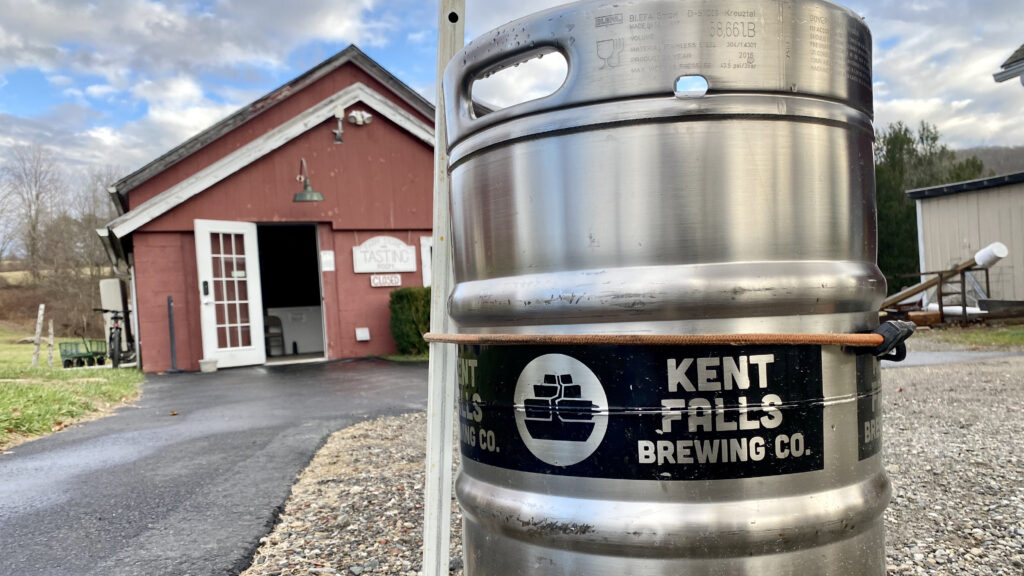 Kent Falls Brewing, Kent, Connecticut;
At 33 Camp Road in the town of Kent is a working-farm brewery called Kent Falls Brewing Co. According to their website:
"The brewery sits on, and is a part of Camps Road Farm; a 50 acre diversified farm in Kent, CT. The farm focuses on pasture-raised poultry and pork, along with our 1 acre of hops and acre and a half of cider apples destined for Neversink Spirits, our distillery located in Port Chester, NY. Our partnership with Camps Road Farm and Neversink Spirits reflects our view of fermentation, innovation, and community: that most good things do not happen in isolation, and are enriched by diverse abilities and varied personalities. Our farm allows our brewery to function more efficiently, and fermentation itself is most productive when it is a partnership."
This place was awesome to visit in autumn and it's probably more enjoyable in the spring/summer. Thank you Kent Falls Brewing for being a community-conscious, sustainable, farm-first brewery. Enjoy folks and cheers!
View on Instagram: https://www.instagram.com/p/CeeAyCYLXD8/