1. Judah Woodruff House – 37 Mountain Spring Road, Farmington
This grand estate, also known as The Cedars, traces back to at least 1760. An virtuoso architect named Judah Woodruff constructed one of Farmington's most classic Colonial homes. Judah was a descendant of Matthew Woodruff, one of the original proprietors of Farmington. Judah Woodruff fought in the French and Indian War and earned the rank of captain in the Revolutionary War. As a builder, he designed the First Church of Farmington and twenty other houses in Farmington. Located on 2.65 acres, the Woodruff residence is now comprised of two oversized that wings added to the house in 1910.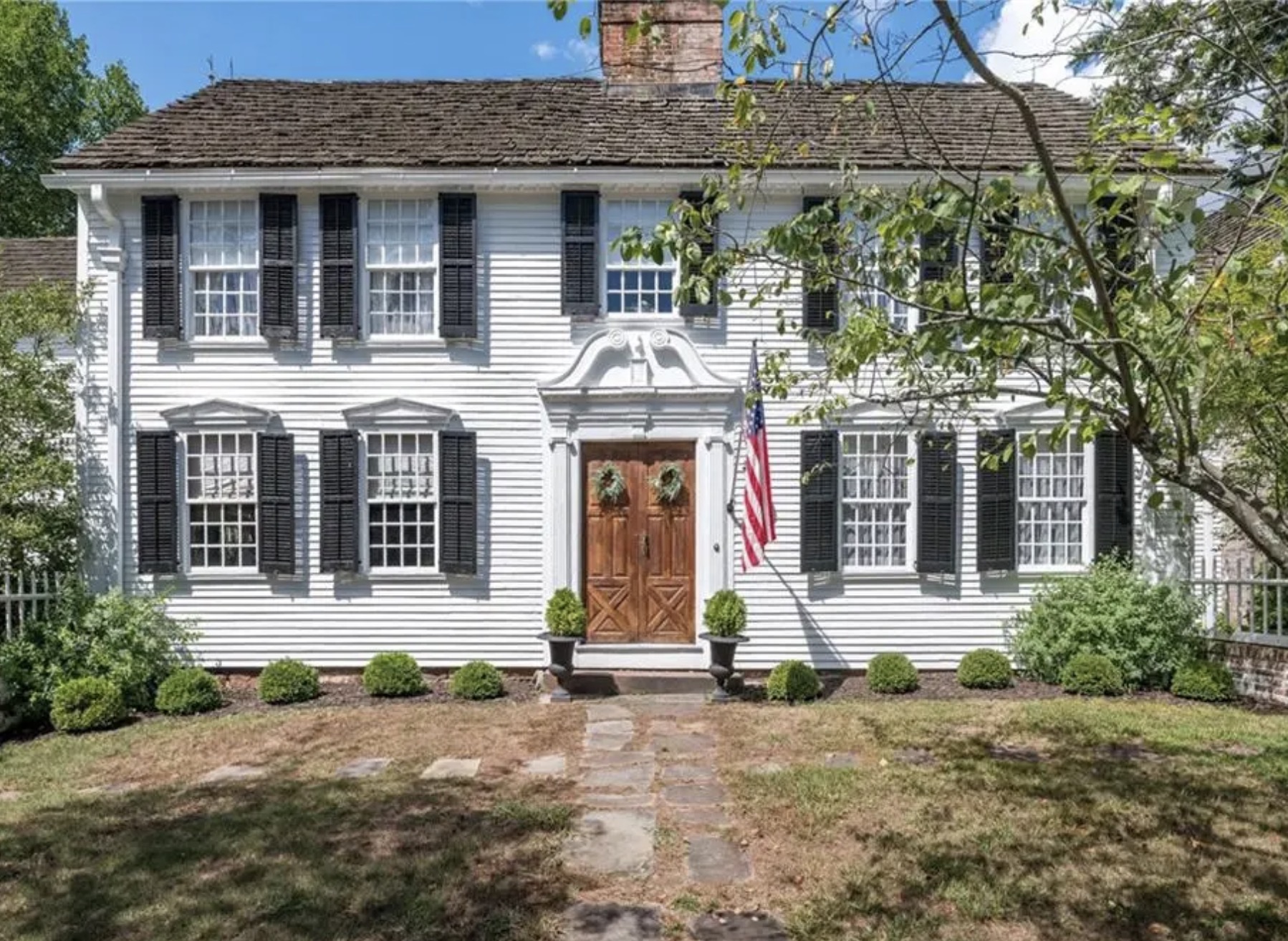 2. Daniel Hall House – 128 Main Street, Durham
Within Durham's Main Street Historic District is a Garrison Colonial built circa 1773. The cherry red clapboard structure once belonged to Daniel Hall, a statesman who represented Durham in Connecticut's General Assembly. Hall had inherited the Main Street property from his father, Timothy Hall. It was sold to Heth Camp in 1783 and remained in the Camp family until 1900. The house was recently restored, yet original fixtures like fireplaces and butteries still remain. Exterior amenities include a large yard and garden lined by brick walkways, stone patios and 250 years small town history.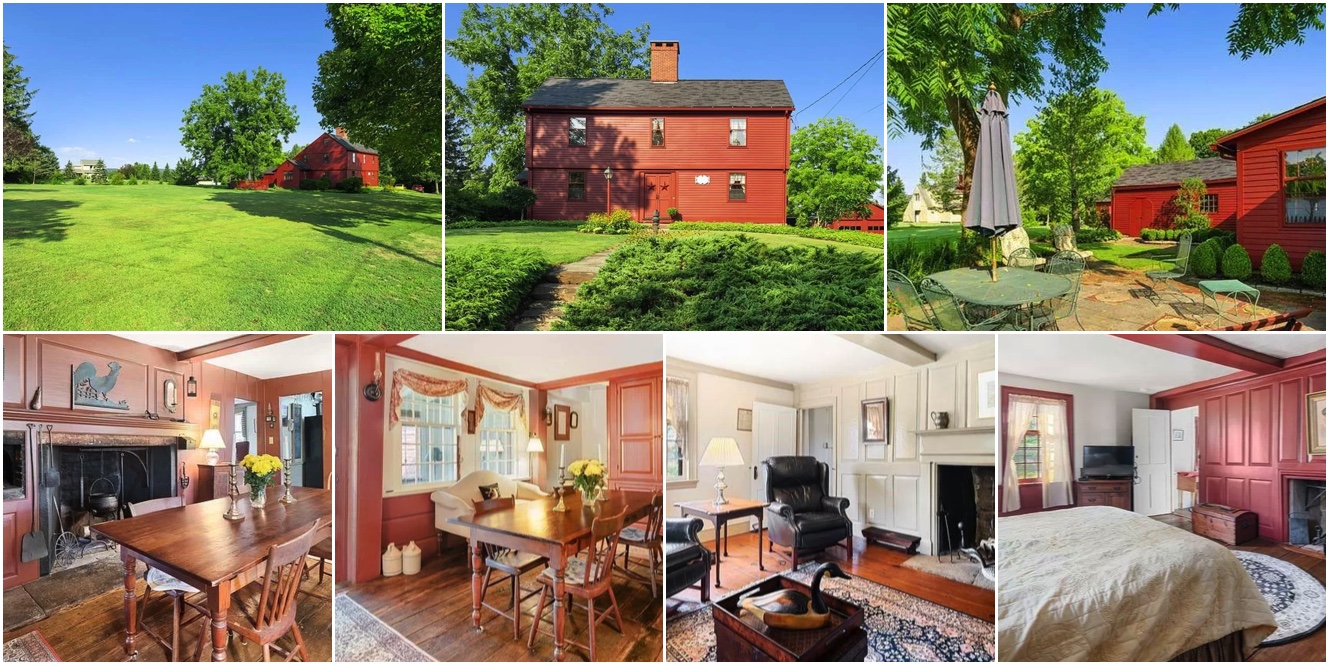 3. Hurd-Barry House – 6 Blacksmith Hill Road, East Hampton
Situated on 2.5 acres is a restored Greek Revival style house completed in 1816. The house was erected on a granite ashlar foundation. A later renovation added an Italianate style front porch. Inside, the home presents a whopping 3,148 square feet of space. The living room and sitting room are connected by an original double fireplace. In the detached two-car garage is a wood workshop. On clear-skied evenings, a sunset descends over this classic 19th century gem of a house on Blacksmith Hill.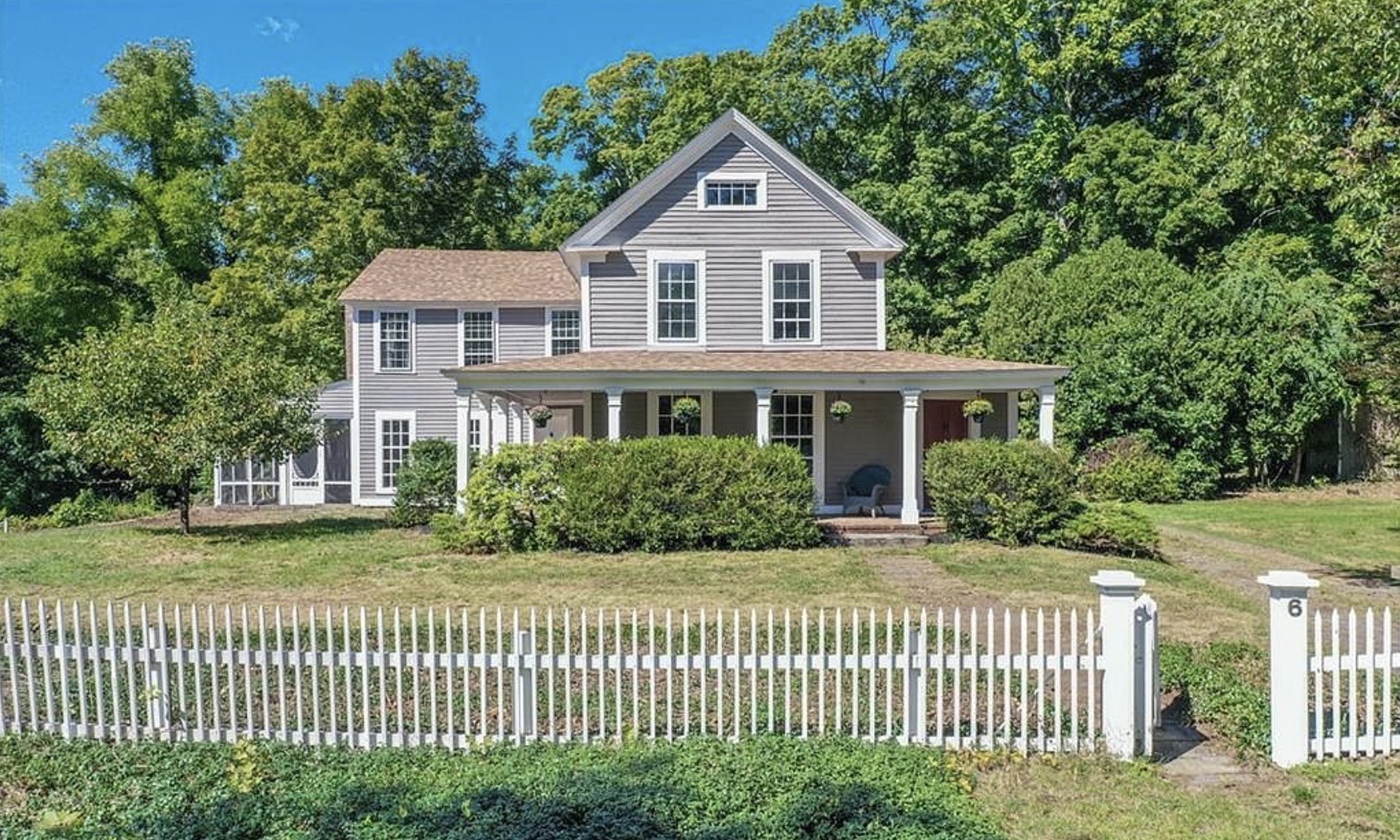 4. Josiah Atkins House – 49 Center Street, Wolcott
This diminutive yet significant Colonial style house was erected around 1777. The parcel once belonged to Lt. Josiah Rogers, who settled in Wolcott, originally called Farmingbury, as early as 1724. Rogers sold the land to his son-in-law Josiah Atkins for "eight pounds" on April 17, 1777 according to town records. Atkins was born in 1749 in the area of Farmington which later became Bristol before his family moved to Wolcott (Farmingbury) in 1759 where his father was a deacon of the church.
Josiah began a blacksmith shop in Wolcott. His wife Sarah Rogers died in 1778, a year after they were married. He remarried a woman named Mary Gillet. Josiah Atkins was said to be a strong, hard-working man who could reap more crop in one day than any man in town. In January of 1781, he enlisted as a private in the Continental Army to fight for the cause of American Independence. Atkins died in Virginia that same year. The war hero kept a journal that recorded battles towards the end of the war. The Josiah Atkins war diary is preserved in New Haven Museum.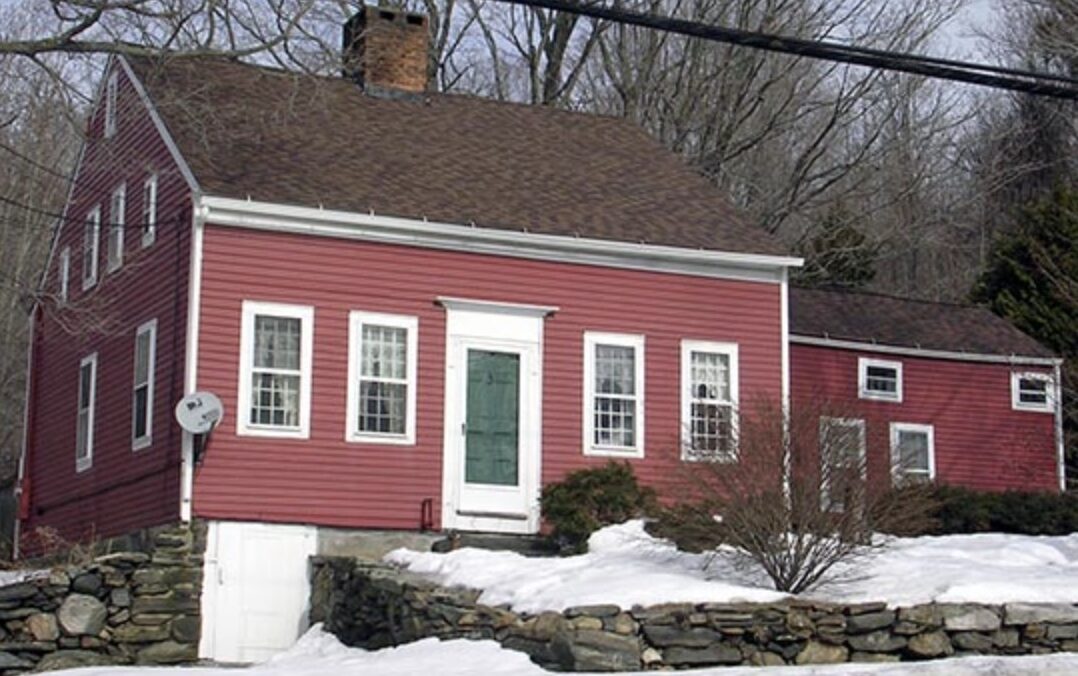 5. Samuel Treadwell House – 285 Redding Road, Easton
Also referred to as Adamson Orchards, this grand Colonial was finished in 1748 for a weaver named Samuel Treadwell. Genealogy reports show that Treadwell was born in Fairfield's village of Stratfield in 1735 to Benjamin Treadwell and Mary Kimberly. The Treadwell's (sometimes spelled Tredwell) were among the first settlers of New Haven Colony as well as western Long Island. The Samuel Treadwell House stayed in the family for almost 150 years. Located in Easton's village of Aspetuck, the grounds include a guest cottage, a detached garage, and a renovated barn listed on the Historic Barns of Connecticut. The Main House and multiple outbuildings are set upon more than five acres. The main house is adorned with original chestnut floors, beamed ceilings, five fireplaces and five bedrooms.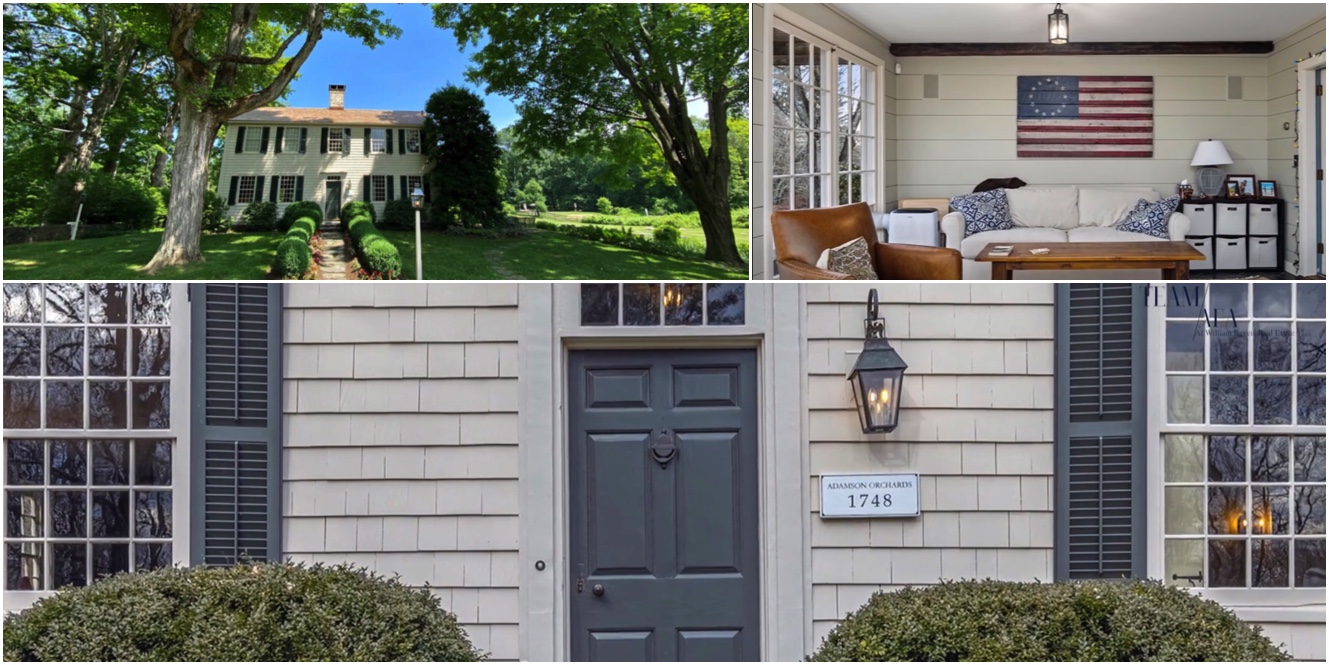 6. Captain Thorp House – 916 Pequot Avenue, Fairfield
Dating back 1874, the Captain Thorp House is one of the most iconic homes in Southport; a census-designated place of Fairfield. According to the Fairfield Museum and History Center, the Thorp family arrived in town "…in 1679 and established themselves as farmers, military officers, and sea captains." This regal captain's estate has 12 rooms and 4,419 square feet of living space with high ceilings, elaborate molding and a slate mansard roof complemented by gabled dormers. The Georgian style home has undergone various renovations, most notably by Cameron Clark, a well known architect of the early 1900s who once lent his services to Helen Keller.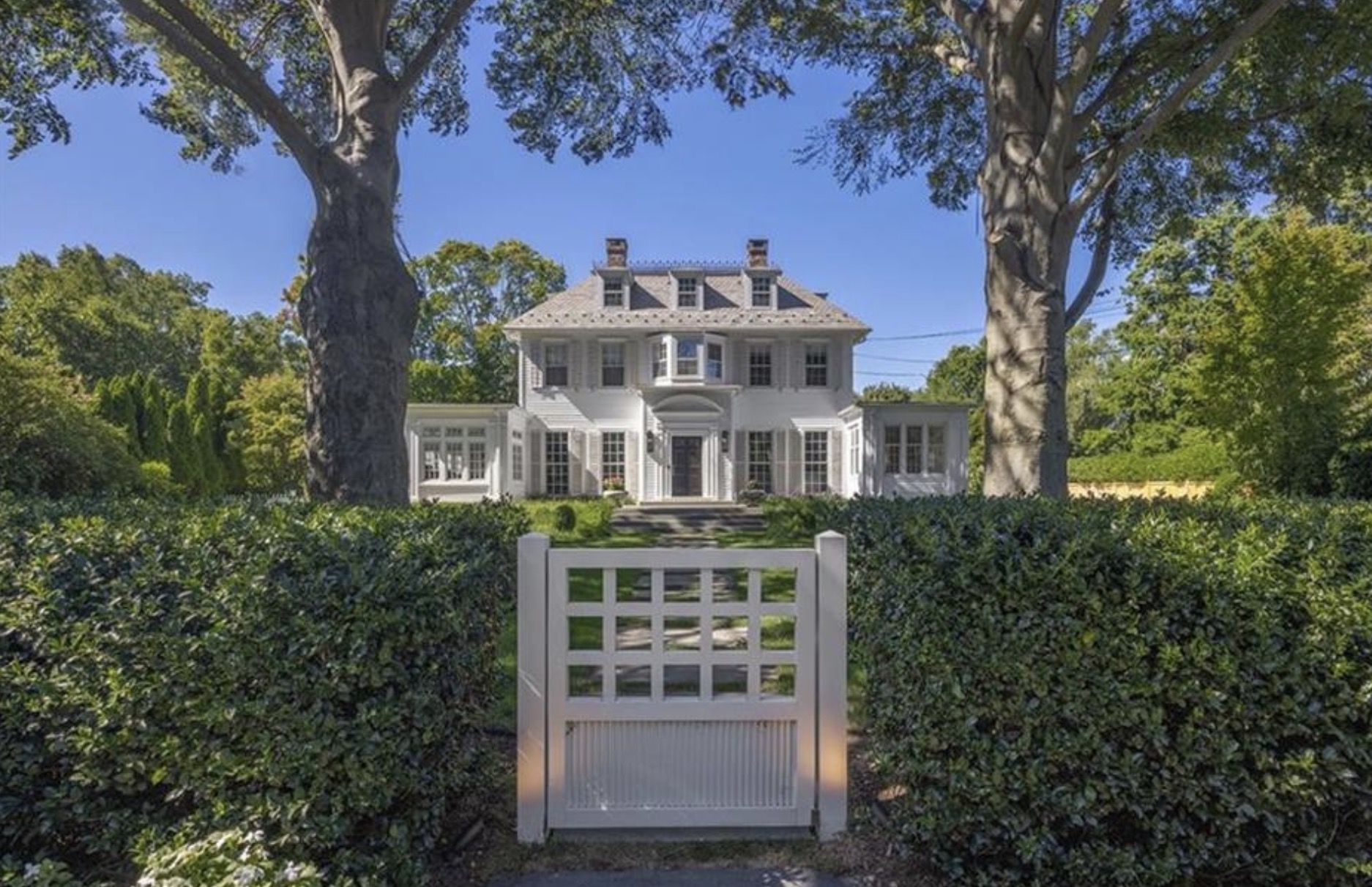 7. The Mallett House – 420 Tashua Road, Trumbull
Built for David Mallett Jr. and his wife Rhoda in 1760, this is only home in Trumbull recognized by the National Register of Historic Places. The Mallett's were prominent citizens in Trumbull's early days who built many houses in the Tashua District. By 1867, a third of the 36 homes in Tashua were owned by members of the family. David Mallett, Jr. was a farmer and innkeeper of the Old Landlord House. The 1.51-acre property is located across the street from Christ Episcopal Church and Tashua Burial Ground.
According to CT Post, its contains, "…11 rooms and 3,406 square feet of vintage charm, period detailing, intrigue — and perhaps a ghost or two." The Colonial style farmhouse boasts four fireplaces, exposed beams, "queen's mast" flooring, arched doorways, a smokehouse in the attic, and a circular root cellar in the basement. Local historians say that the house was originally built on a 500-acre plot purchased from a Native American tribe. It's been confirmed that a murder occurred at the Mallett House in 1908. The daughter of a former owner was killed by a hired man when she rebuffed his marriage proposal.

8. Captain William Hall House – 87 Ellsworth Street, Bridgeport
Black Rock's most impressive Early Victorian house might just be the Captain William Hall House. In 1856, the home was raised for Captain Hall to overlook the town's shipyards. The three-bay home displays bracketed cornices and a Gothic gable roof. Beneath a full moon window on the top floor, is a triple arched false Palladian window with a square window in the center. Paired windows are used throughout the house. The house became a two-family dwelling during the World War I era and it was uncovered as a brothel in the early 1980s.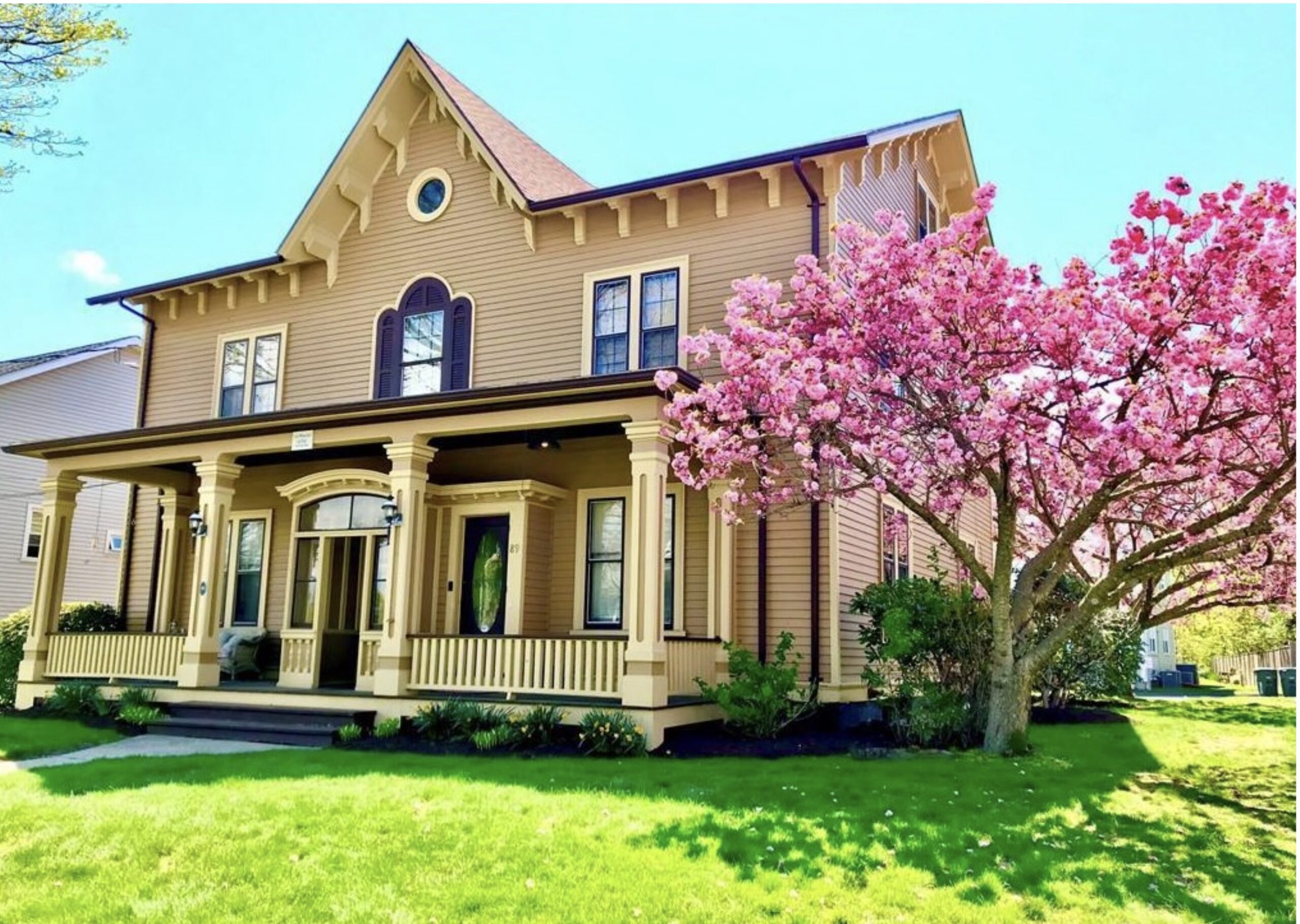 9. The Parker House – 28 South Wig Hill Road, Chester
Chester town records show that this early Cape Cod style home was built around 1770, though the home might be predate this round number. The property belonged to Deacon John and Polly Platts Parker when an 1859 map of Chester was drawn. Other owners included the Bergonzi and Saffrey families. The Parker House was once included in a book entitled Old Homes of Chester in 1936.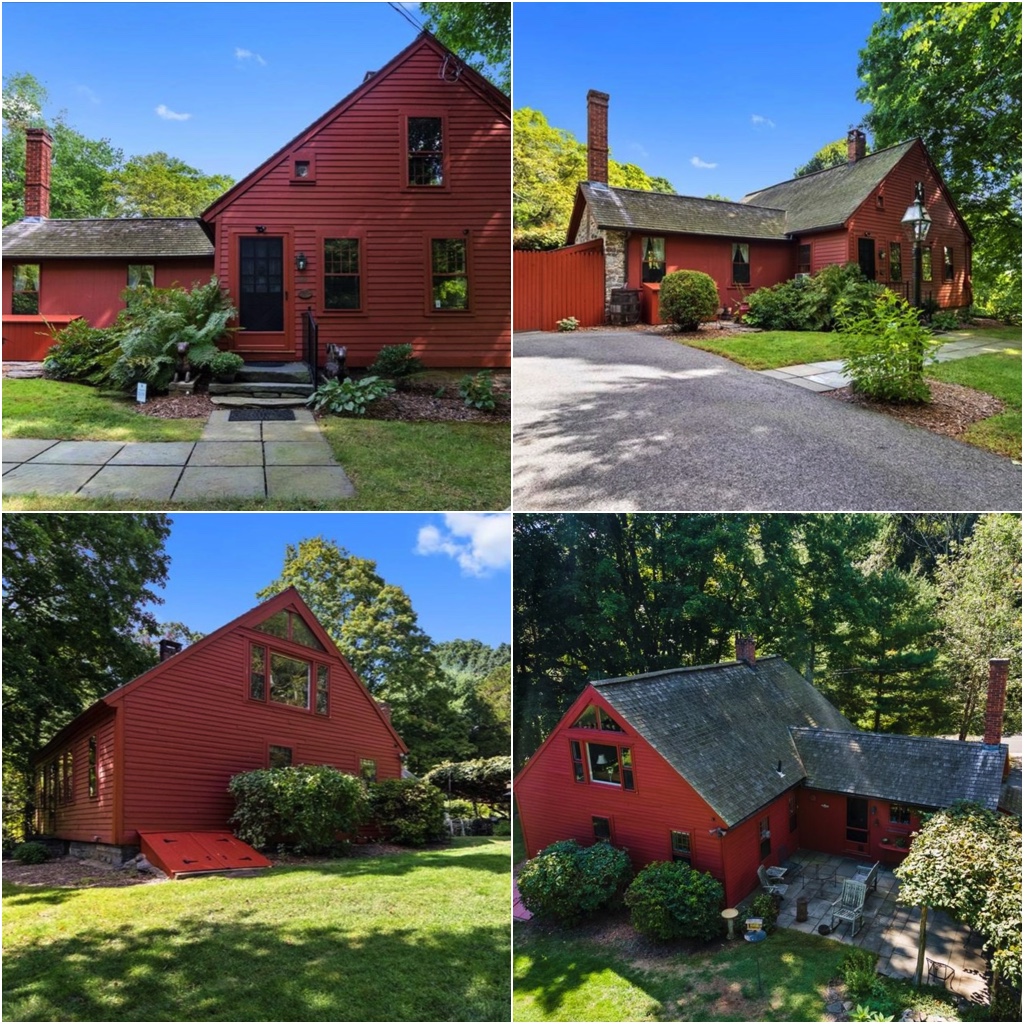 10. Moses Clark House –  117 Upper State Street, North Haven
The Moses Clark House, erected circa 1725 is one of the oldest houses in North Haven. The five-bedroom Colonial has four fireplaces, restored clapboard, panelled walls and wide board chestnut floors. The living room fireplace has an original and operable beehive oven. A new kitchen addition was made in 1989. On the property there's also a natural brook and a dammed waterfall.