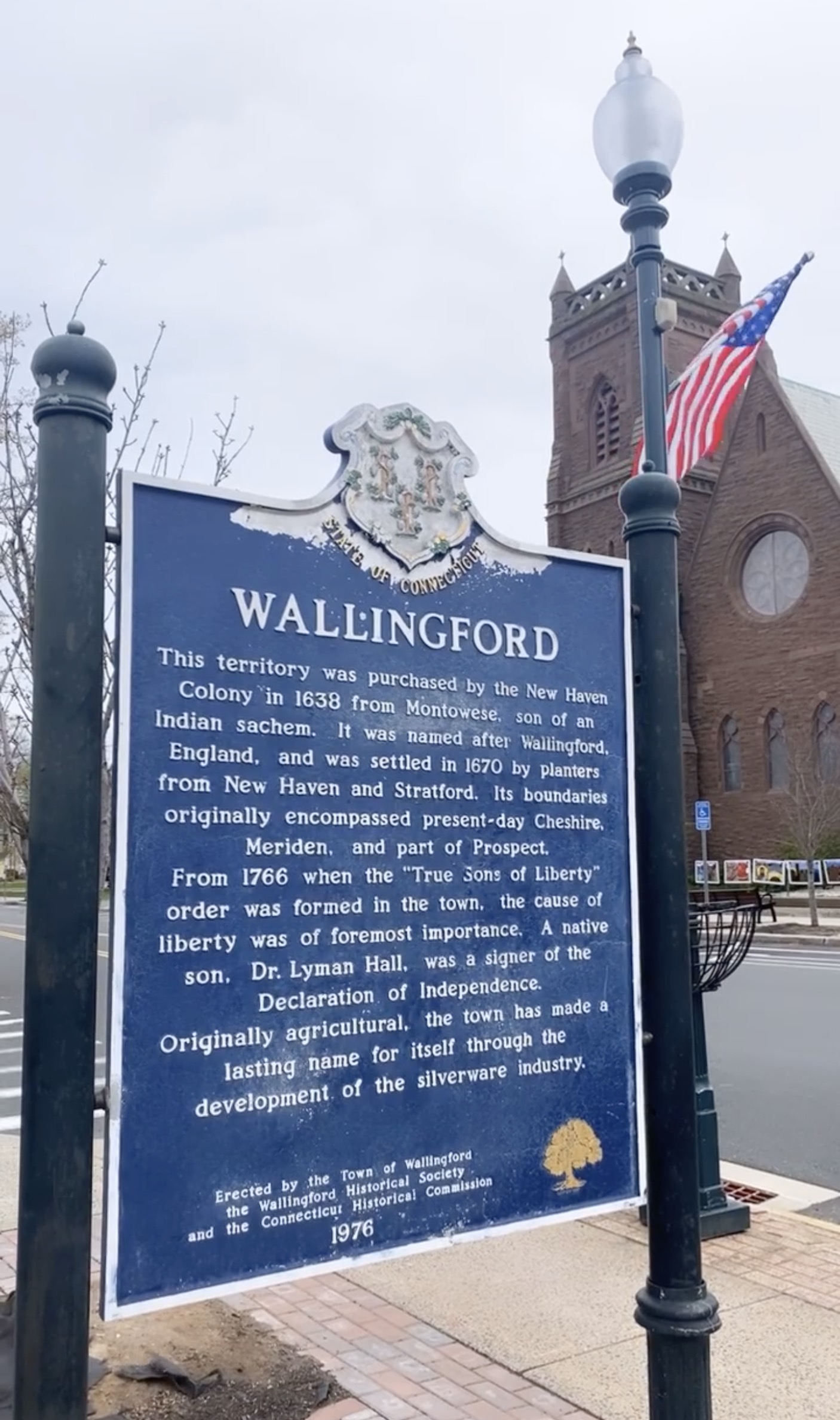 Wallingford, Connecticut:
"This territory was purchased by the New Haven Colony in 1638 from Montowese, son of an Indian sachem. It was named after Wallingford, England, and was settled in 1670 by planters from New Haven and Stratford. Its boundaries originally encompassed present-day Cheshire, Meriden, and part of Prospect. From 1766 when the "True Sons of Liberty" order was formed in the town, the cause of liberty was of foremost importance. A native son, Dr. Lyman Hall, was a signer of the Declaration of Independence. Originally agricultural, the town has made a lasting name for itself through the development of the silverware industry.

Erected by the Town of Wallingford
the Wallingford Historical Society
and the Connecticut Historical Commission
1976″
CT Blue Town Sign 3 of 169.
View on Instagram: https://www.instagram.com/p/CNfTglOnaXi/