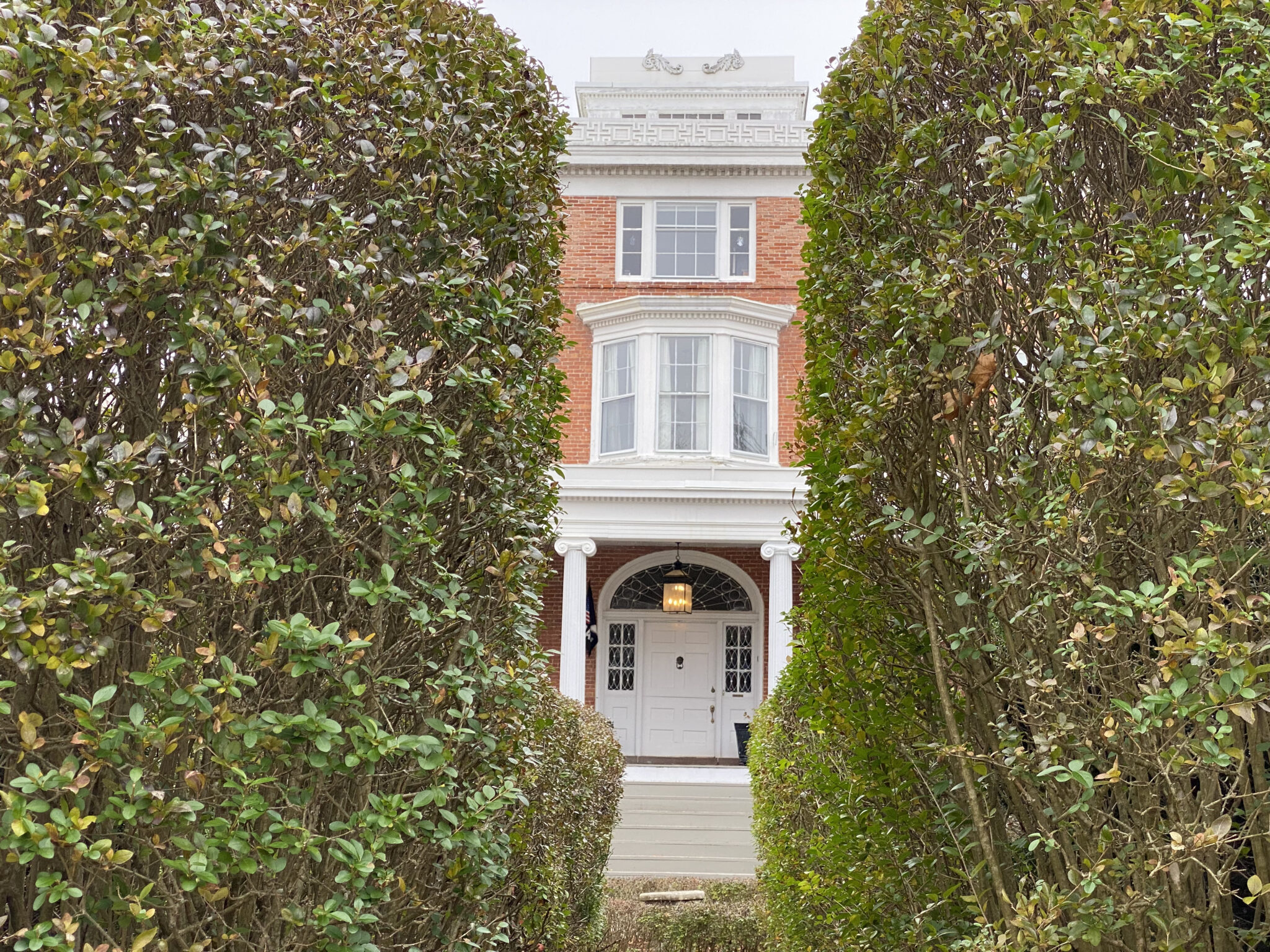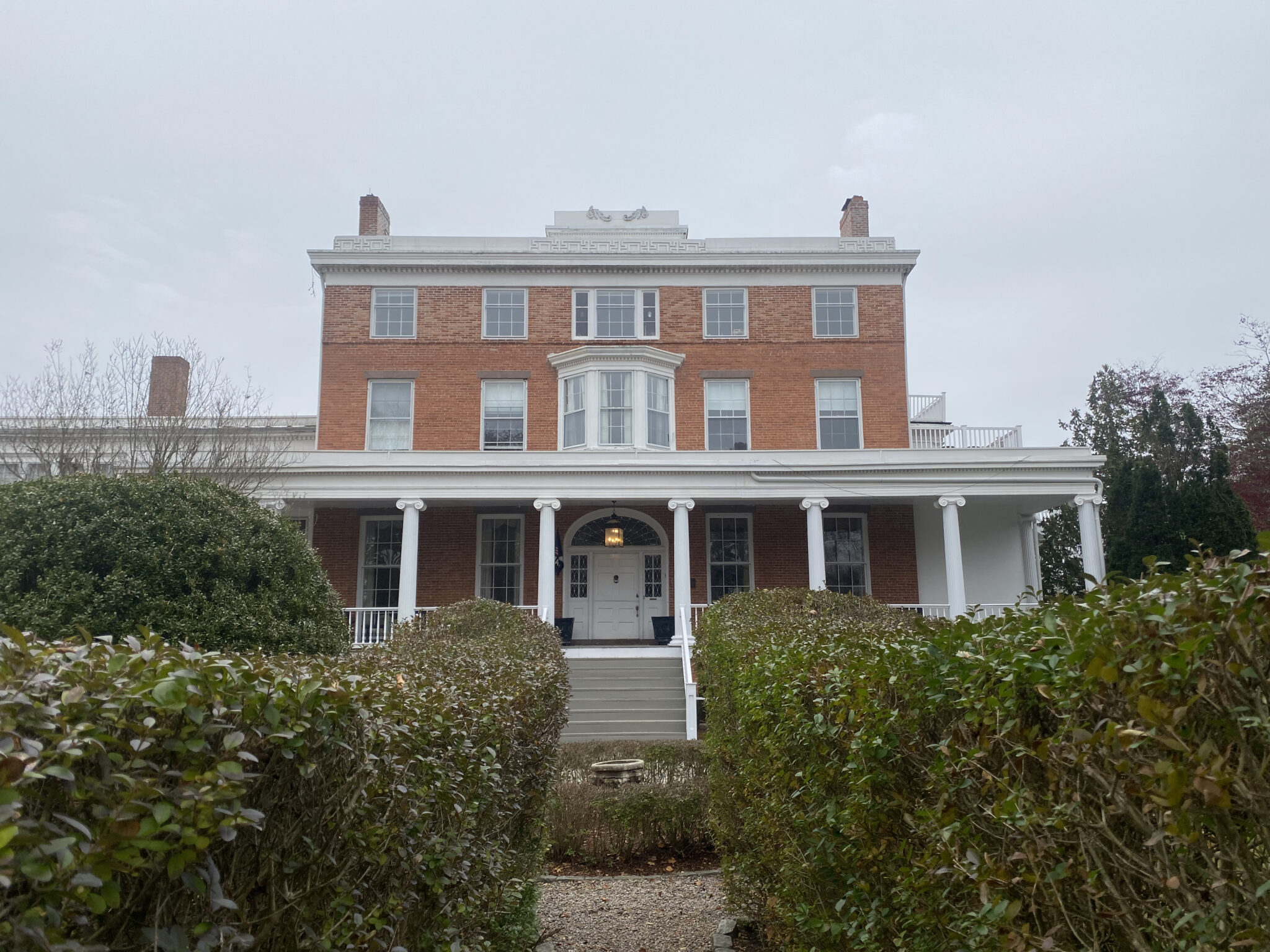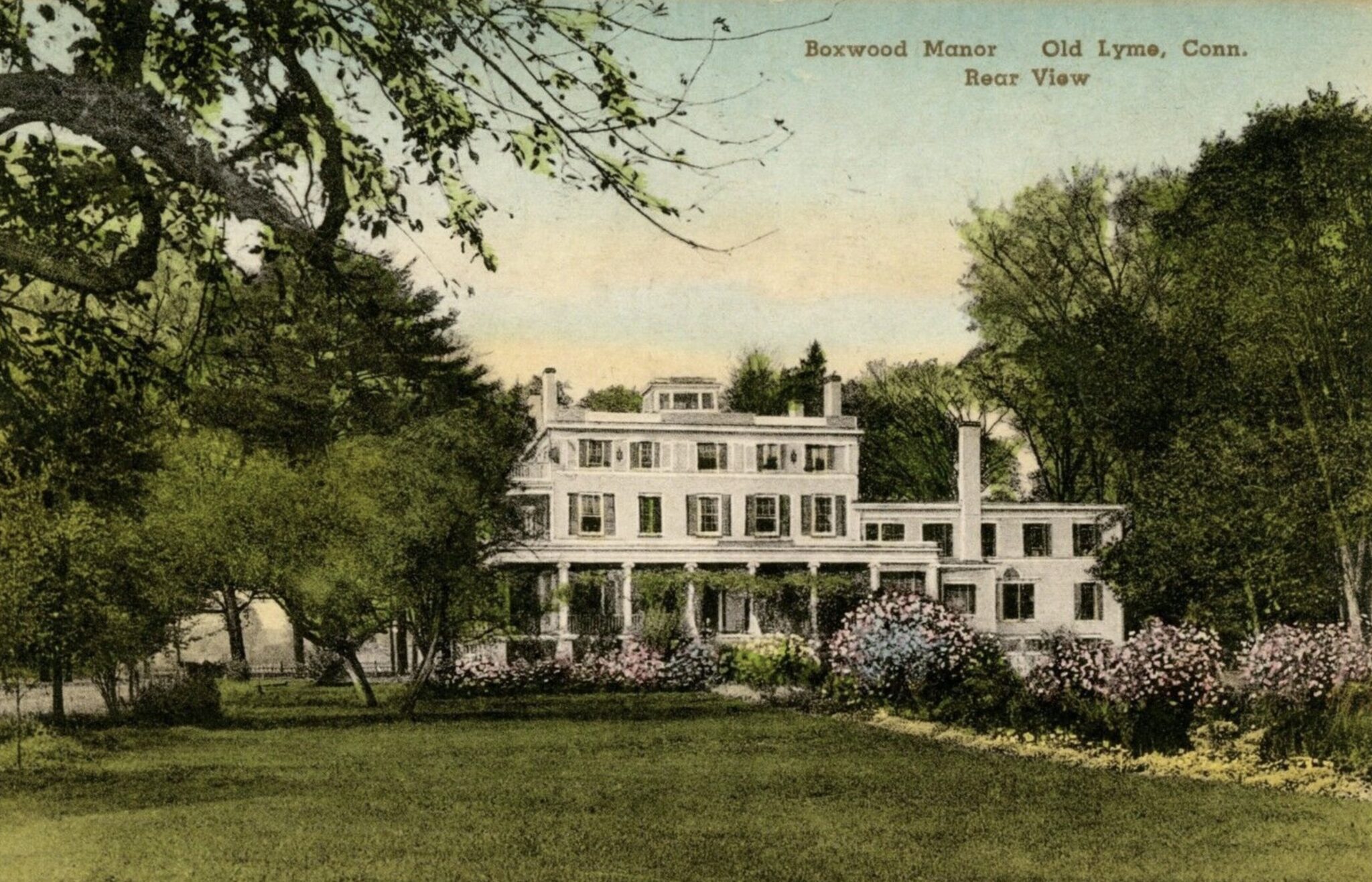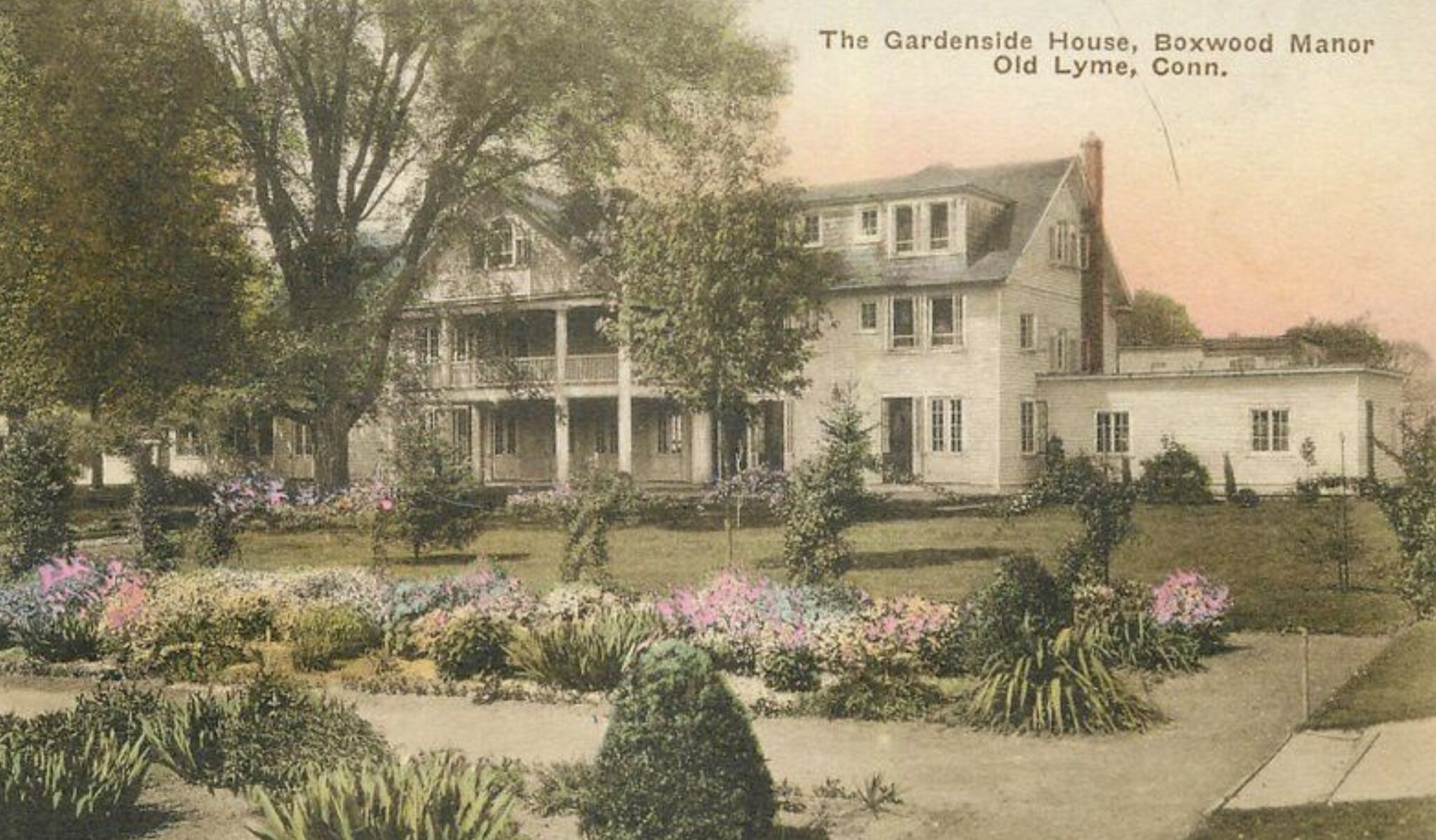 Boxwood Manor, Old Lyme, Connecticut:
Built around 1842, this brick mansion on Lyme Street was the estate of Richard Sill Griswold. He was from a prominent Connecticut family and owner of the Griswold Line, a fleet of ships trading from New York to China. His son, Richard Sill Griswold Jr. was an Army surgeon and brass industrialist who added onto the home. Griswold Jr. served in the Philippine-American War and was killed on the island of Samar in 1901.
The wife of Richard Griswold Jr., Rosa Brown Griswold, turned the estate into The Boxwood School, an academy for young ladies from 1890 to 1907. Boxwood played an important supporting role in the development of the Lyme Art colony, and the school was advertised as offering advantages in music and art. Several prominent painters rented rooms at Boxwood including William S. Robinson, and Charles Vezin (pictured) and Ellen Axson Wilson. Woodrow Wilson, then president of Princeton University, booked room and board at Boxwood for the summer while his wife enrolled in art school. Boxwood then became a sprawling summer inn known for its verandas and gardens.
In 1943, a murder mystery occurred here. The manor's 50 year old caretaker, James Streeto was beaten, stabbed and shot, which resulted in a false confession and the subsequent exoneration of Boxwood's housekeeper, Delphine Bertrand. Two men from New London eventually confessed to the crime and were sentenced to seven years in prison for manslaughter. Nowadays, Boxwood Manor is preserved as a private property, multi-unit apartment complex with its own parking garage.