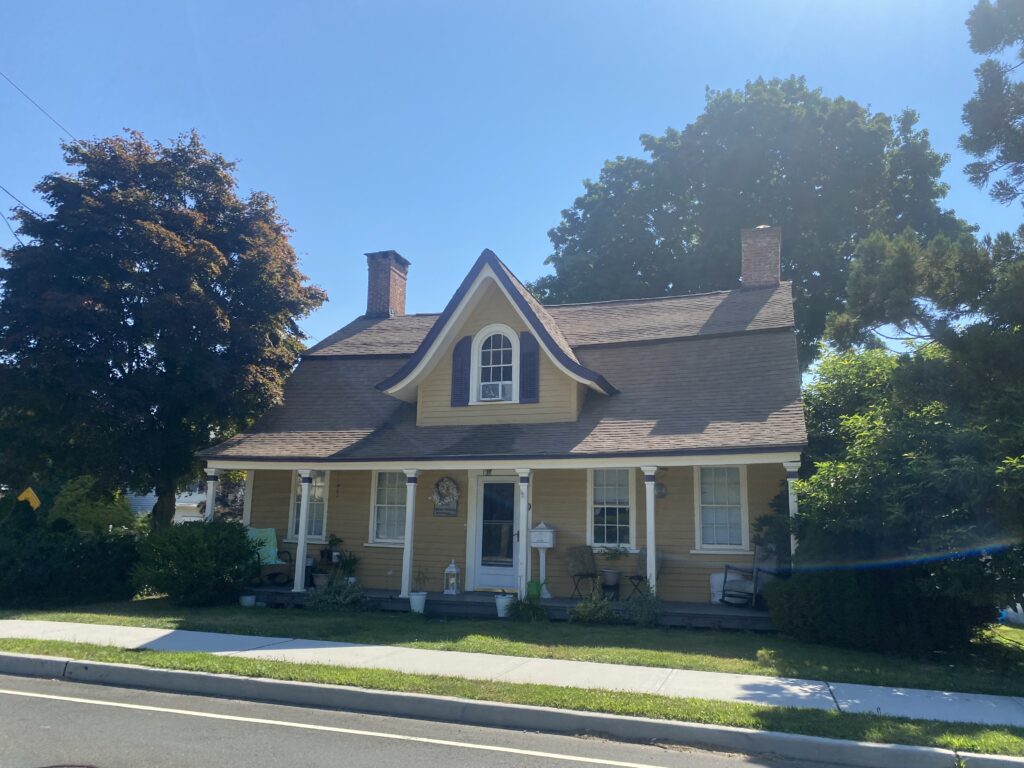 Anthony Stow House, Milford, Connecticut:
At 234 Gulf Street is one of five Dutch Colonial homes in Milford featuring a half-gambrel, saltbox configuration. The house was built in 1790. The Milford Historical Society has preserved a mirror given as a wedding present by Capt. Anthony Stow to his bride Sarah Bryan on Oct. 22, 1800. "The Federal period (1781-1800) looking glass has a pediment with 15 acorns – one for each state (dating to about 1797) and gilded molded sides."
The Anthony Stow House was last restored in 2015 by a private owner. The dwelling has six fireplaces, three bedrooms and two bathrooms. It boasts a parlor with a fireplace and hand stenciling on plaster walls, pine floors and exposed beams; a two-sided fireplace in the living room, where wide wood planks line the floor.
View on Instagram: https://www.instagram.com/p/CgR9qGgLmlb/