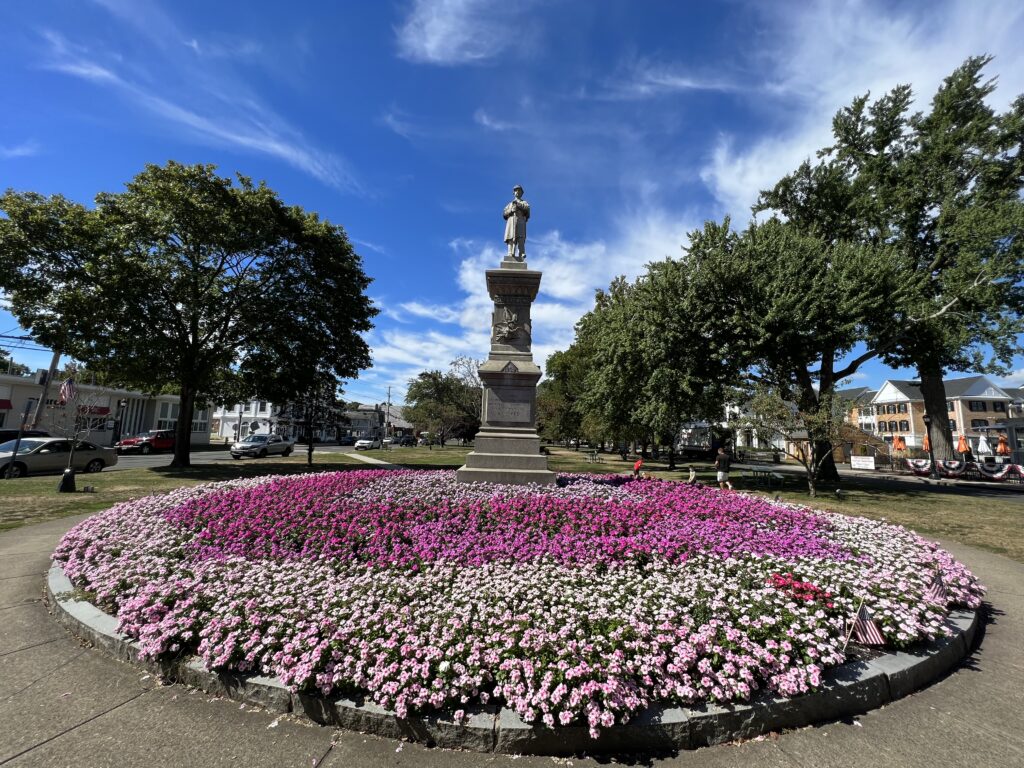 Soldiers' And Sailors' Monument, Milford, Connecticut:
On Milford Green is a statue dedicated to American Civil War veterans. The monument's 1888 dedication was a significant event in Milford's history. Governor Phineas C. Lounsbury attended the ceremonies and his arrival was greeted with cannon fire and a 13-gun salute. Church bells rang, factories whistled, flags were raised and the procession paraded across town. Many who had served in the war participated in the festivities. Remembrances were made of the men who had made the ultimate sacrifice at Chancellorsville, Port Hudson and Gettysburg.
Connecticut sustained the most casualties at Gettysburg where 68 men were killed on the battlefield, 285 were wounded and 91 were captured. Two men from Milford, Corporal Charles Cornwall and Private William O. Scott, were among the fatalities. Two Milford men survived. The four soldiers were a part of the 27th Connecticut Infantry Regiment. During the Civil War, approximately 50,000 men from Connecticut served in the Union Army. 245 were from Milford.
The base of Milford's Civil War memorial reads:
"A TRIBUTE TO THE BRAVERY OF THE MEN WHO RISKED THEIR LIVES THAT THE NATION MIGHT LIVE. 1861 – 1865"
View on Instagram: https://www.instagram.com/p/CiF1ohys5lH/