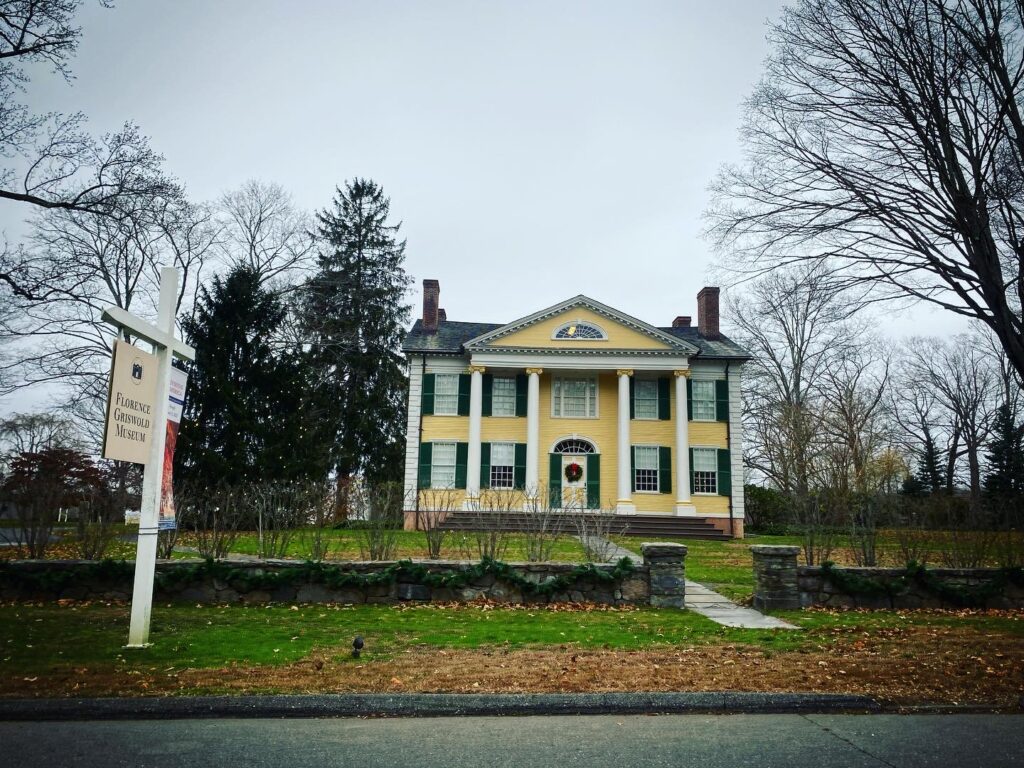 Florence Griswold House, Lyme, Connecticut:
The home of famous art leader, Florence Griswold is a late Georgian-style mansion, erected in 1817. The 12-acre estate, was purchased by Captain Robert Griswold for his bride Helen Powers in 1841. Florence was one of four their children. The family faced bankruptcy as a result of the Civil War, so to survive financially, the Griswold's turned their house into a school and eventually a boarding house. By the late 1890's, Florence was the sole owner of the homestead.
During this Gilded Age period, she transformed the estate into America's best-known Impressionist art colony. Florence stimulated a remarkable congeniality among a generation of America's finest painters. By the time of her death in 1937, Griswold commented on her experiences saying, "First the artists adopted Lyme, and then Lyme adopted the artists, and now, today, Lyme and art are synonymous." The Florence Griswold Association was incorporated in 1936 to establish a museum dedicated to the Lyme Art Colony, America's center of Impressionism.