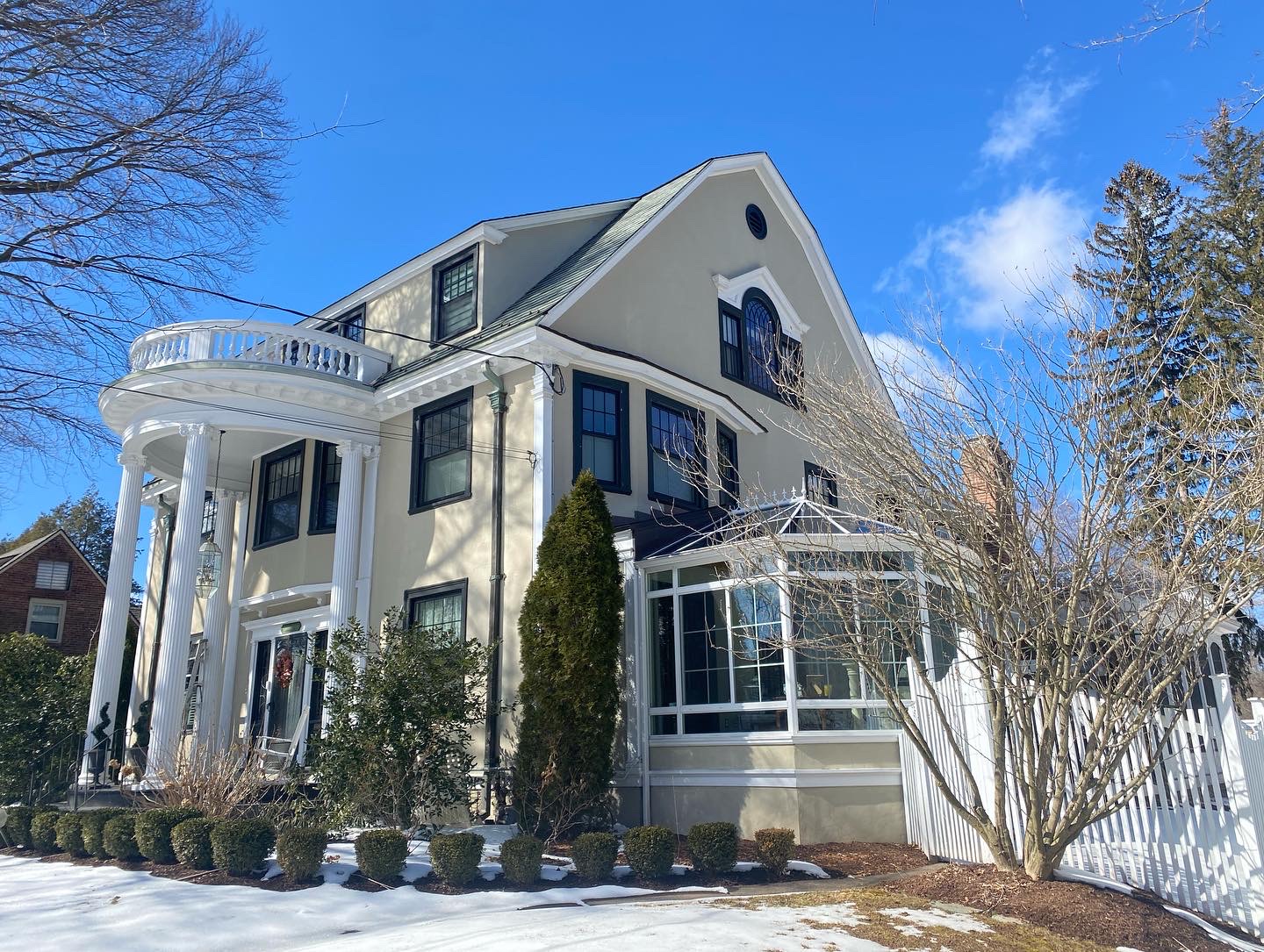 Catlin House, West Hartford, Connecticut:
At 1110 Farmington Avenue is a Dutch Colonial Revival mansion that last sold in 2001 for $535,000.
The home was erected in 1913 for by Clarence F. and his wife Annie B. Catlin. Its portico entrance doubles as a third floor balcony which juts out from a gambrel roof. Clarence Catlin spent his entire career at Sigourney Tool Manufacturing Company and lived here until 1947.
Residences around Farmington Avenue were developed in large part due to the horse-drawn trolley. Beginning in 1889, the public transportation service operated between Hartford and Unionville. When the trolley was electrified in 1899, it took 25 minutes from West Hartford to downtown Hartford.