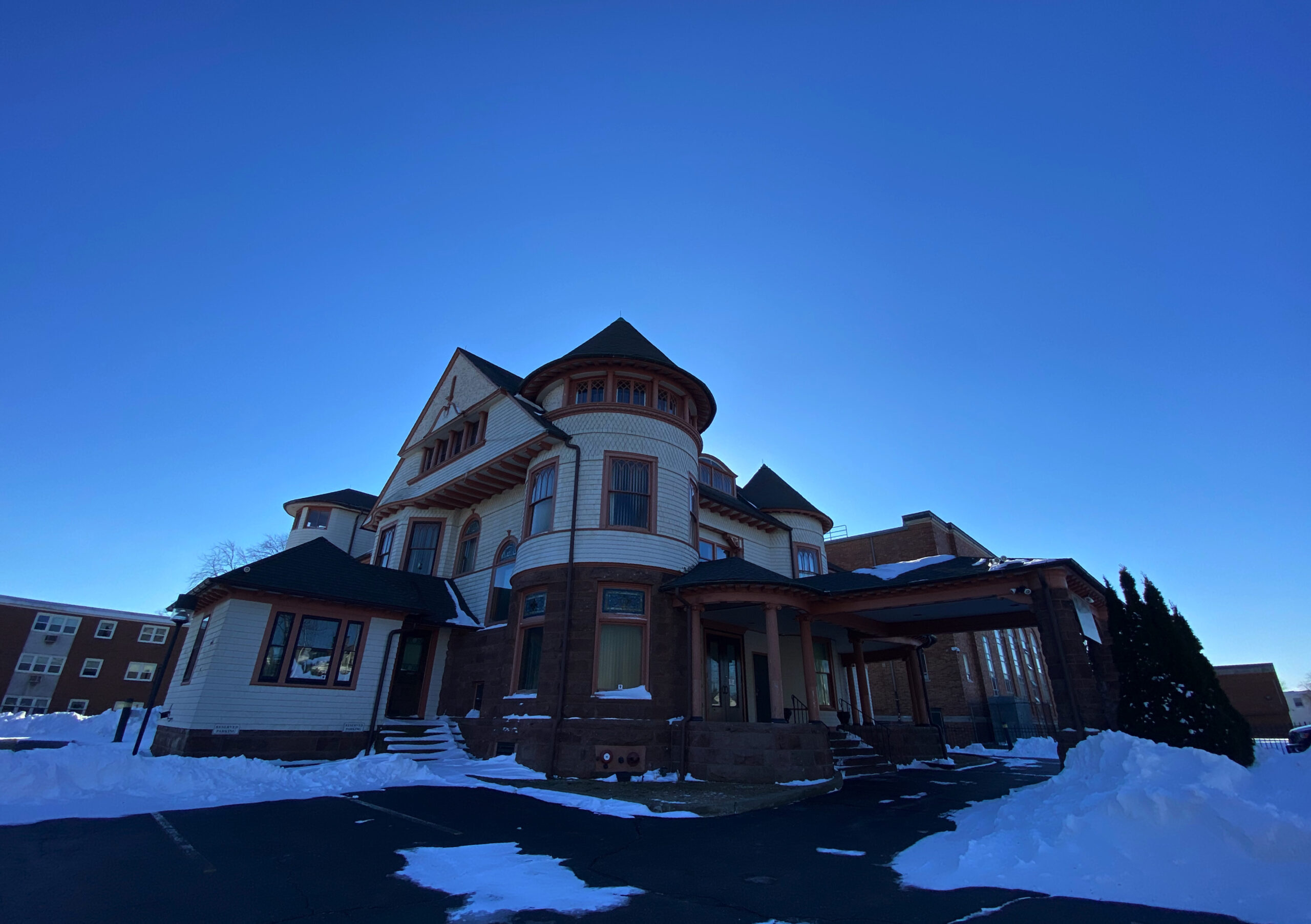 Thomas C. Wordin House, Bridgeport, Connecticut:
At 1139 Fairfield Avenue is a Gilded Age mansion first built for Thomas Cooke Wordin in 1892. Wordin was a dealer of bonds and investment securities in New York City. His Connecticut home was originally known as "The Pines," when it was completed by Bridgeport-based architect Joseph W. Northrop (who also designed Taylor Memorial Library in Milford and the Ingersoll House in New Haven). Northrop combined Victorian and Richardsonian Romanesque elements which included Portland brownstone around the base. The Wordin House was illustrated in "The American Architect and Building News, Vol. XLI, no. 921" (August 19, 1893). Nowadays the property is home to Teamsters Local no. 191.
A few words on Queen Anne architecture:
Queen Anne architecture is a style of Victorian architecture that was popular in the United States and the United Kingdom during the late 19th century. The style is characterized by its asymmetry, irregular shapes, and a mix of different architectural elements, including towers, turrets, gables, and dormers. Queen Anne homes are often made of wood and feature ornate decoration, including intricate woodwork, stained glass, and colorful paint schemes. The style is often associated with the Victorian era, a time of prosperity and growth in industrialization and urbanization.
The Queen Anne style is known for its emphasis on decorative elements and a lack of symmetry. The style features towers, turrets, bay windows, and a variety of gable and dormer shapes. The porches are often large and rambling, with decorative columns and spindlework. Queen Anne buildings often have a lot of ornamentation, such as bargeboards, finials, and other wooden ornamentation. The style is also known for its use of colorful paint schemes, often featuring several different colors on one building.
The style is named after Queen Anne of Great Britain, who reigned from 1702 to 1714, but it does not have much in common with the architecture of her time. The style was popularized in the United States by architects like Henry Hobson Richardson, and it is considered one of the most popular and influential architectural styles of the late 19th century.
View on Instagram: https://instagr.am/p/CZcc3k6J59K/