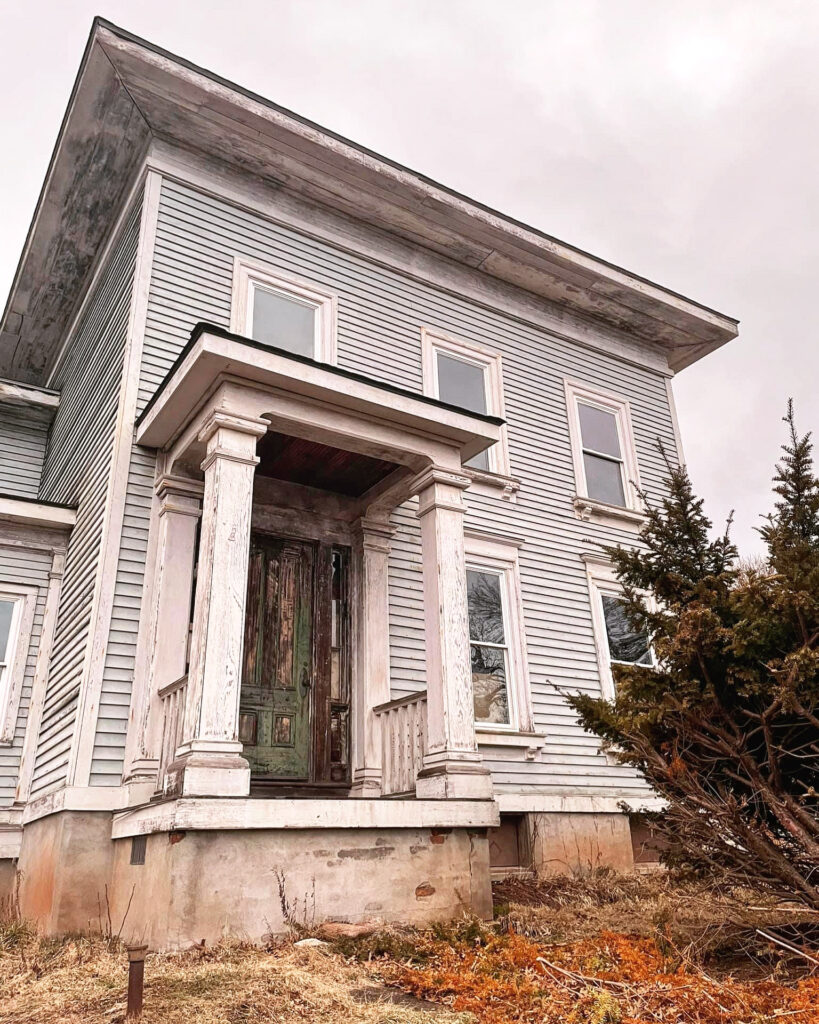 Stoddard House, Newington, Connecticut:
This abandoned house was first built in 1844. The Italianate home at 43 Chapman Street was once the home of the Stoddard Family who owned a popular dairy farm and distributor called Spring Brook Dairy. The Stoddard's owned several parcels of land in the northern area of Newington dating back to around 1700 as part of a land grant from the British Crown. Last conveyed in 1998 for $45,000, the house is now a vacant two-family structure in poor condition. The house predates all of the other homes in the Chapman Street neighborhood.
Historical reference: Newington Centennial History by Elizabeth Baxter, 1971.
Photo credit: Ashley Ault