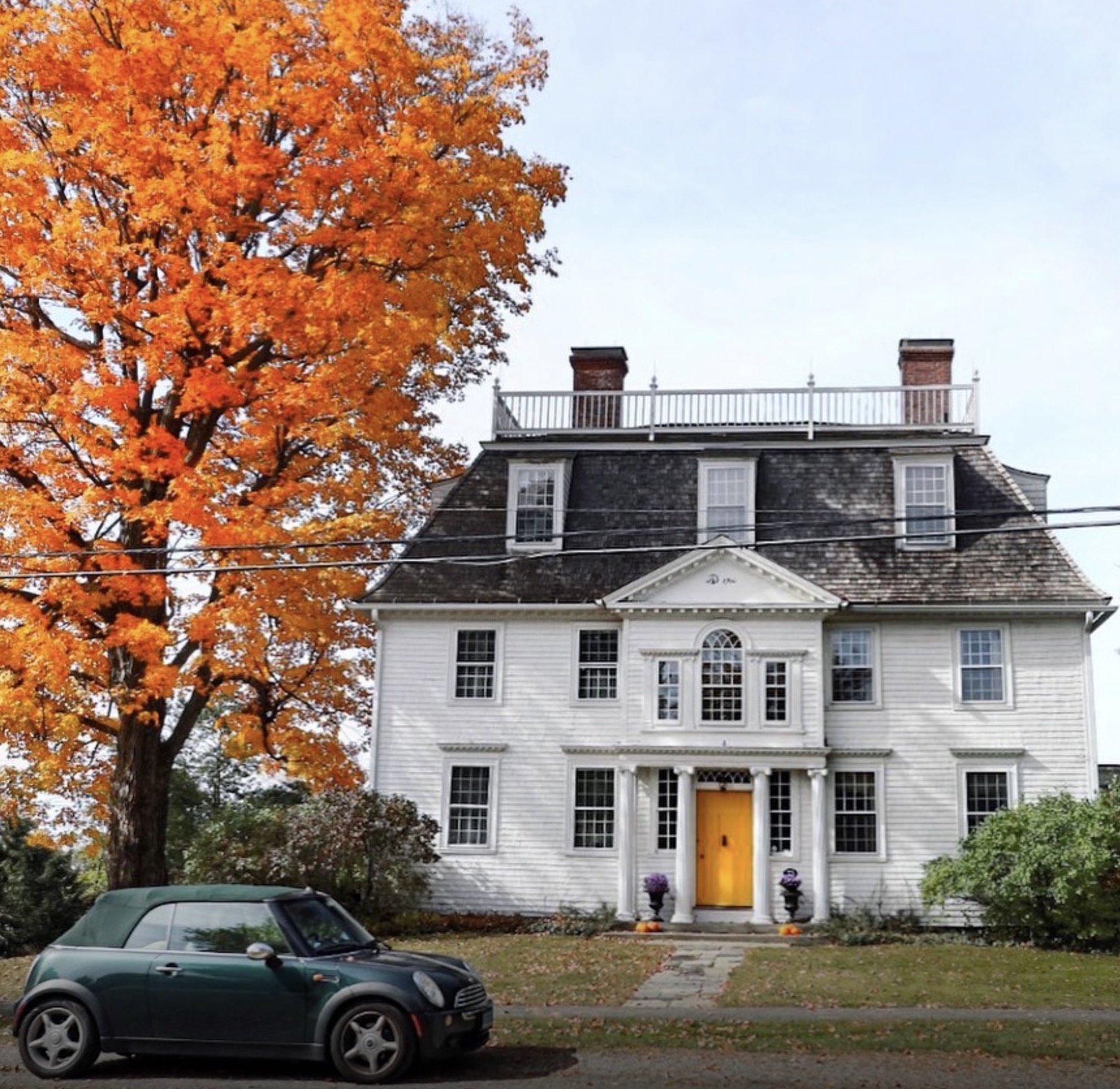 Sheldon Tavern, Litchfield, Connecticut:
This Late Georgian style mansion at 73 North Street was first built in the Colonial style for Elisha Sheldon in 1760. He was a Colonel serving under General George Washington in the American Revolution. His regiment was the 2nd Continental Light Dragoons, a group also known as Sheldon's Horse. They were the first cavalry regiment called into action during the American War of Independence. On the night of September 20, 1780, Sheldon's Tavern hosted George Washington, Alexander Hamilton and Marquis de Lafayette as they were traveling from Hartford to Tappan, New York.
In 1795, a new owner, Uriah Tracy, hired architect William Sprats to remodel the house. Sprats was a British officer taken prisoner with Burgoyne's army at the Battle of Saratoga in 1777. Wartime architectural commissions led Sprats to remain in Connecticut after the Revolution. Sprats added a central pavilion and a Palladian window to Sheldon Tavern.
As for Uriah Tracy, he was a United States Congressman and Senator. His son-in-law was James Gould, the partner of Tapping Reeve at the Litchfield Law School. Therefore, Sheldon Tavern has also been called the Gould House. The home is notable for its grandeur, its size and for having shingles rather than clapboards. The property is situated on six plus acres of private grounds within Litchfield Historic District.
View on Instagram: https://ctre.co/sheldon-tavern/