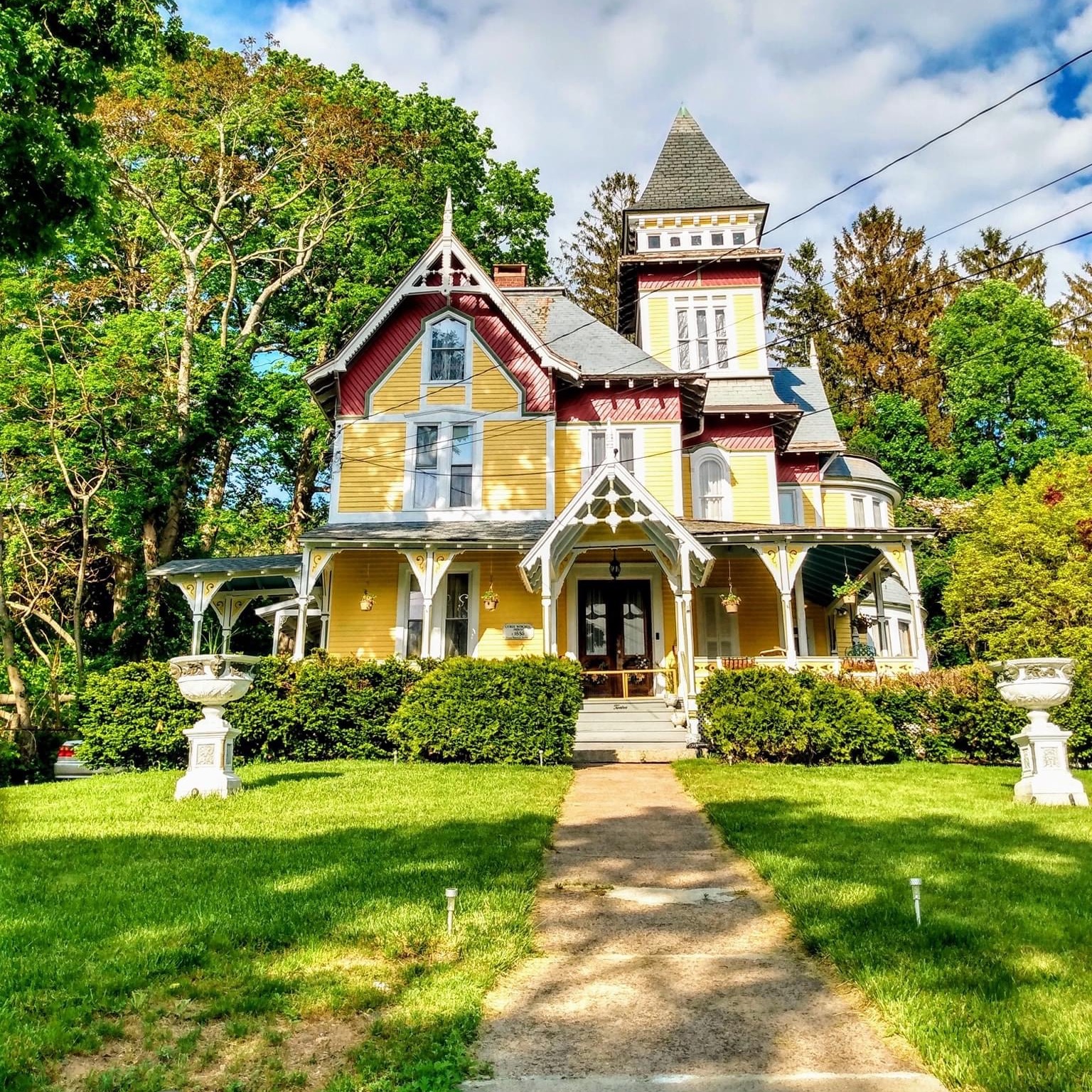 Cyrus Winchell House, Vernon, Connecticut:
Once known as Elmsmere, this Queen Anne style mansion was crafted in the Stick Style in 1885. It's located at 12 Ellington Avenue in Vernon's census designated place of Rockville. This house as well as the one next door at 10 Ellington Avenue were paid for by Cyrus Winchell. They were designed by the firm of Palliser and Palliser of Bridgeport. He originally rented the homes to tenants.
Winchell was a real estate developer, owner of Springville Manufacturing Company, a State Representative in Connecticut's General Assembly, and Vice President of The People's Savings Bank of Rockville. He was one of the wealthiest men in Rockville during America's Gilded Age. Winchell died in 1903 at age 81 and was given a Freemason burial.
View on Instagram: https://www.instagram.com/p/CK1WE67FUNL/