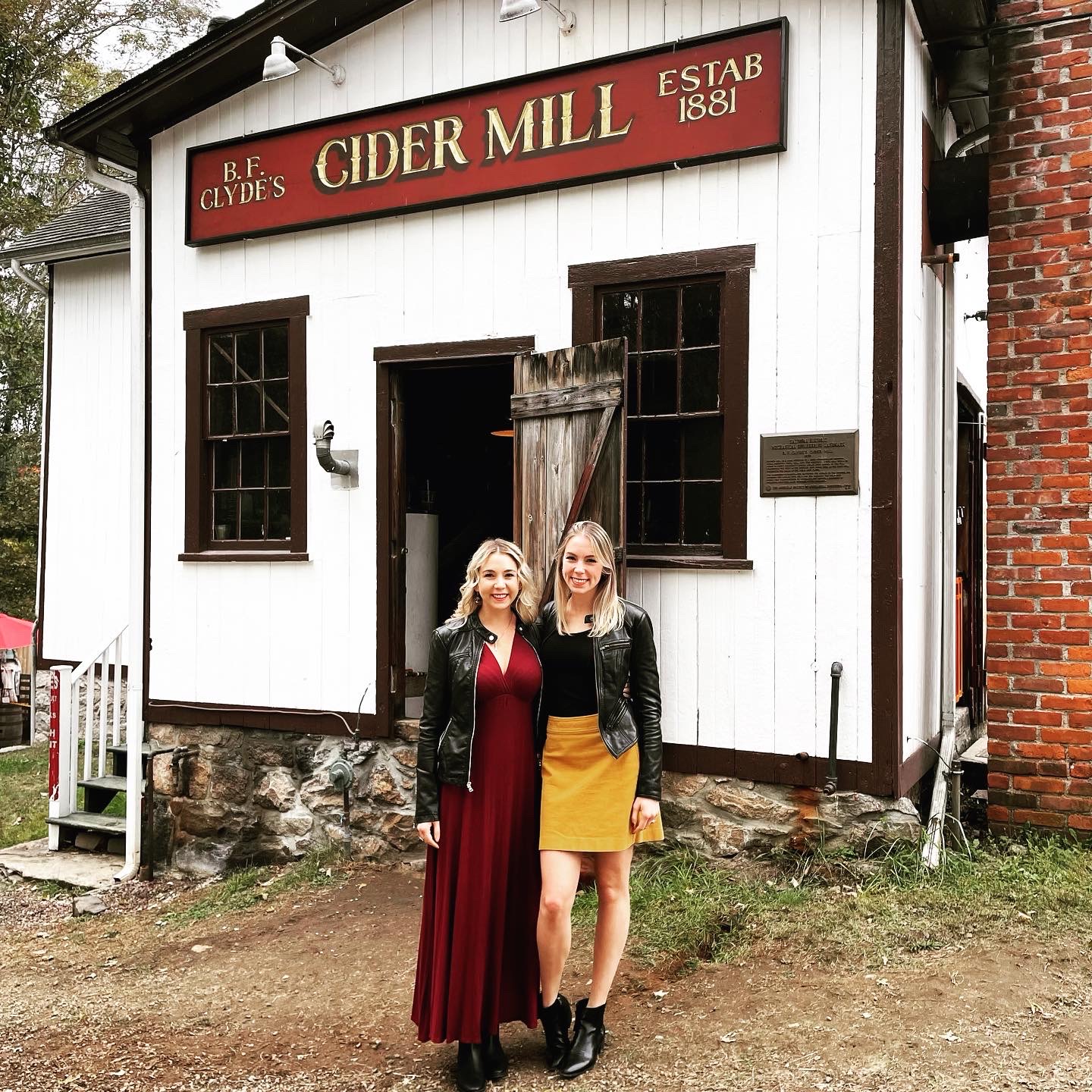 B.F. Clyde's Cider Mill, Stonington, Connecticut:
Since 1881, B.F. Clyde's have been making cider in Mystic, a census-designated place in Stonington and Groton. Husband and wife, Frank and Abby Clyde constructed Folk Victorian style buildings on the premises in 1898. The Clyde family purchased apple-crushing machinery that is still in use today. It's the last remaining steam powered cider mill in America. In fact, the family business is oldest existing producer of hard cider in the United States.
In 1994, B.F. Clyde's was designated a National Historic Landmark. Their apples for hard ciders and apple wines come from local orchards and are pressed into juice here at the Mill. The juice is then pumped into oak casks in the Mill's cellar, where it's fermented for a year. B.F. Clyde's Hard Ciders and Apple Wines are stilled, in keeping with techniques used by traditional cider makers of the 19th century.
According to a plaque on the property installed by the American Society for Mechanical Engineers:
"Clyde's Mill is a rare survivor of a once-commonplace seasonal rural industry. Until well into this century a cider mill could be found in every community where apples were grown, in the fall converting the fruit of the orchard into drink even as the grist mill converted the grain of the field into flour.

The machinery at Clyde's—for elevating the apples to the grinder for grinding apples into pulp and for pressing the pulp into cider—was manufactured by press-builder Boomer & Boschert of Syracuse, New York, also designer of the building."

American Society for Mechanical Engineers
View on Instagram: https://www.instagram.com/p/CLUEClDFQ3d