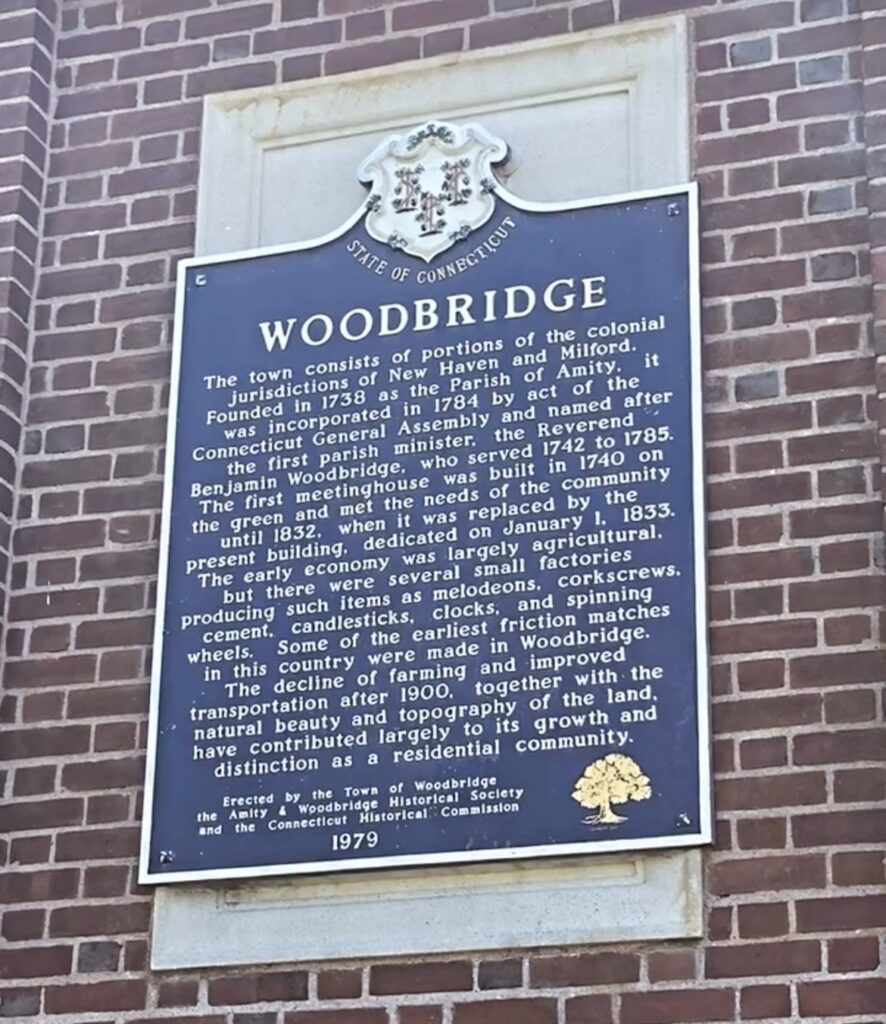 Woodbridge, Connecticut:
"The town consists of portions of the colonial jurisdictions of New Haven and Milford. Founded in 1738 as the Parish of Amity, it was incorporated in 1784 by act of the Connecticut General Assembly and named after the first parish minister, the Reverend Benjamin Woodbridge, who served 1742 to 1785. The first meetinghouse was built in 1740 on the green and met the needs of the community until 1832, when it was replaced by the present building, dedicated on January 1, 1833.

The early economy was largely agricultural. but there were several small factories producing such items as melodeons, corkscrews, cement, candlesticks, clocks and spinning wheels. Some of the earliest friction matches in this country were made in Woodbridge. The decline of farming and improved transportation after 1900, together with the natural beauty and topography of the land, have contributed largely to its growth and distinction as a residential community."

Erected by the Town of Woodbridge
the Amity & Woodbridge Historical Society
and the Connecticut Historical Commission
1979″
CT Blue Town Sign 7 of 169.
View on Instagram: https://www.instagram.com/reel/COVgJoHHfdu/?igshid=MzRlODBiNWFlZA