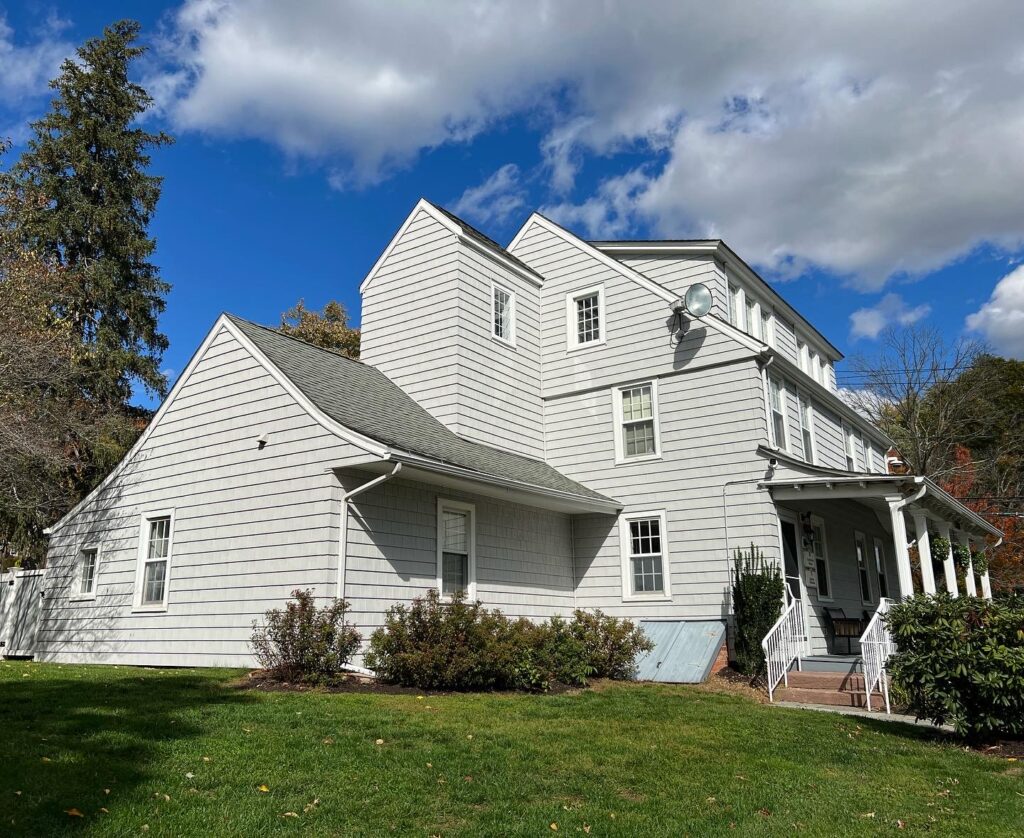 Carrington House, Wallingford, Connecticut:
At the corner of North Elm Street and Christian Street is an early Federal style house erected in 1824. Nowadays, the property belongs to Choate Rosemary Hall, but the home once belonged to the Carrington family, among the first settlers of Connecticut.
An extensive Carrington ancestry traces back to at least the 12th century when Sir Michael Carrington bore standards for King Richard I of England. About a half millennium later in 1640, the same family helped establish the Town of Farmington, Connecticut. They were an influential family even after John and Joan Carrington of Wethersfield were executed for witchcraft in 1651.
As for Wallingford's Carrington House, the first deedholder was probably James Carrington, an inventor who apprenticed under Eli Whitney. On April 14, 1832, James patented a rolling parallel ruler that prevented ink from smearing. In 1849, the U.S. House of Representatives ordered six dozen Carrington rulers for $2.30 per dozen.
Carrington House was likely the birthplace of James Carrington's grandson, Henry Beebee Carrington – a Brigadier General during the Civil War, a Yale Law School graduate, an abolitionist, a prolific author, an educator, a historian and a founder of the Ohio Republican Party. He was a controversial figure because he never physically led a regiment into battle, especially while in command of Fort Phil Kearny amid the Fetterman Massacre of the Red Cloud's War in 1866.
Books authored by Henry B. Carrington: The Scourge of the Alps (1847) Russia Among the Nations and American Classics (1849) Battles of the American Revolution, 1775-81 (1876) Crisis Thoughts (1878) Battle Maps and Charts of the American Revolution (1881) The Indian Question (1884) Battles of the Bible Boston and New York, 1775 and 1776 (1885) Washington the Soldier (1899) The Exodus of the Flat Head Indians (1902).
Fun fact: A few blocks away from Carrington House once stood the Carrington Inn at the southern corner of Center Street and Main Street (where the Post Office is today). President George Washington was claimed to have visited Carrington Inn.
View on Instagram: https://www.instagram.com/p/CkCtN0fMPkn/