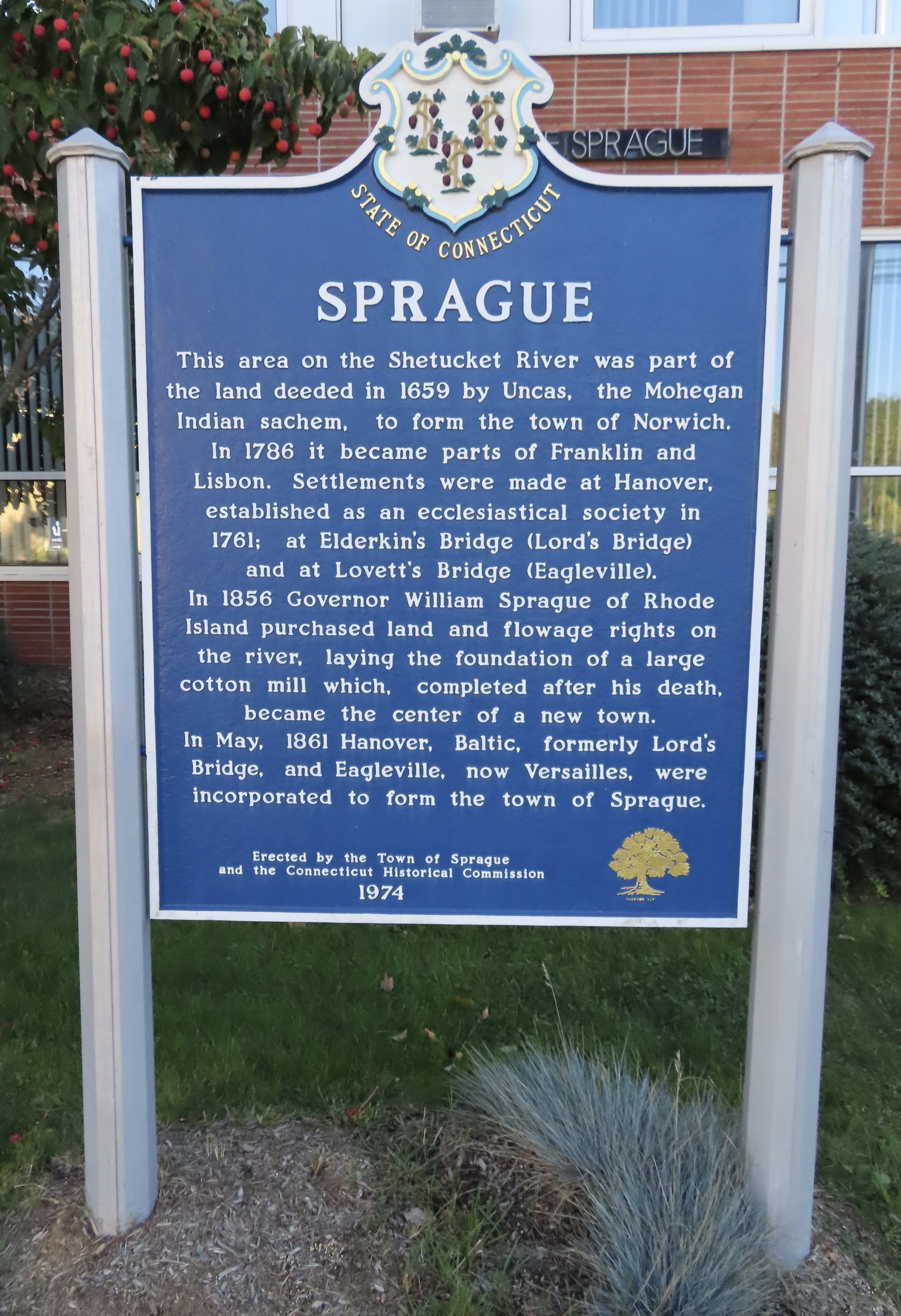 Sprague, Connecticut:
"This area on the Shetucket River was part of the land deeded in 1659 by Uncas, the Mohegan Indian sachem, to form the town of Norwich. In 1786 it became parts of Franklin and Lisbon. Settlements were made at Hanover, established as an ecclesiastical society in 1761, at Elderkins Bridge (Lord's Bridge) and at Lovett's Bridge (Eagleville). In 1856 Governor William Sprague of Rhode Island purchased land and flowage rights on the river, laying the foundation of a large cotton mill which, completed after his death, became the center of a new town. In May, 1861 Hanover, Baltic, formerly Lord's Bridge, and Eagleville, now Versailles, were incorporated to form the town of Sprague.

Erected by the Town of Sprague
and the Connecticut Historical Commission
1974″
CT Blue Town Sign 8 of 169.
View on Instagram: https://www.instagram.com/p/CPLKafTM4bh/